1

of 2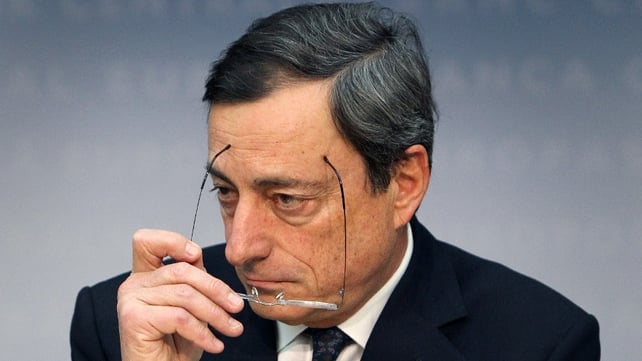 ECB President Mario Draghi says bank prepared to take various options to support euro zone economy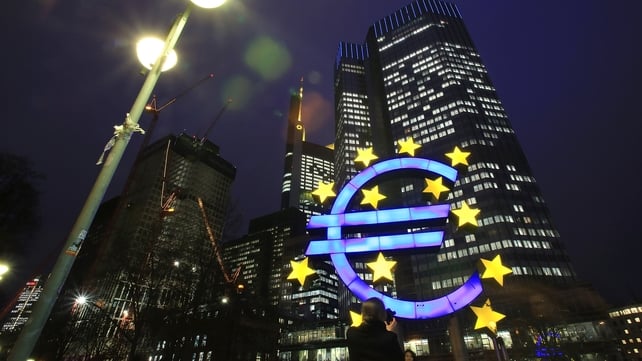 No changes from ECB on rates today
The European Central Bank remains prepared to take various policy options to support the euro zone economy, President Mario Draghi said today.
"We are ready to consider all available instruments," Draghi said at a news conference after the ECB kept its key interest rate unchanged at a record low of 0.25%.
He made no reference in his opening statement to specific policy options, but the ECB has already said it can cut interest rates again.
There has also been discussion about cutting the overnight deposit rate into negative territory in order to encourage lending. In addition, the OECD and others have called on the ECB to buy assets outright to pump money into the system and keep inflation from falling too much.
Several policymakers had spoken in recent weeks to stress that the central bank was not running out of policy options after the central bank cut the main refinancing rate to a record low of 0.25% in November.
Mr Draghi said that he continues to see the ECB's key interest rates remaining at present, or even lower levels, for an extended period of time.  
The ECB also said today that it expects inflation to hold broadly steady well below its 2% target over the next two years, dipping to 1.1% in 2014 before inching up to 1.3% in 2015.
              
The ECB's first inflation forecasts for 2015 were eagerly eyed by market participants to gauge how long the bank may keep interest rates at or around a record low of 0.25%, a level it confirmed at its December policy meeting.
              
In its latest update of its staff projections, the ECB lowered its 2014 inflation outlook slightly to 1.1% from a mid-point of 1.3% in its September prediction.
              
The ECB raised the midpoint of its forecast for euro zone economic growth next year to 1.1% from a previous 1% and said the economy should improve to growth of 1.5% in 2015.
Today's decision to hold the main refinancing rate at a record low of 0.25% was widely expected after the ECB's surprise decision to cut borrowing costs last month.
November's interest rate cut followed a fall in euro zone inflation to 0.7% in October – far below the ECB's target of just under 2%. It has since picked up to 0.9% and unemployment fell in October, offering the ECB a reprieve. 
Mr Draghi told a press conference in Frankfurt today that underlying price pressures in the euro area are expected to remain subdued over the medium term. 
Earlier the Bank of England kept UK rates steady at their record lows of 0.5%.

RTÉ News – Business Headlines