Thursday 03 April 2014 14.48
1 of 2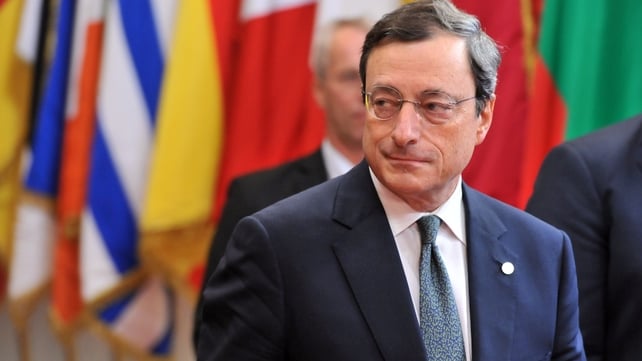 ECB President Mario Draghi said the central bank was ready to use all measures available to deal with low inflation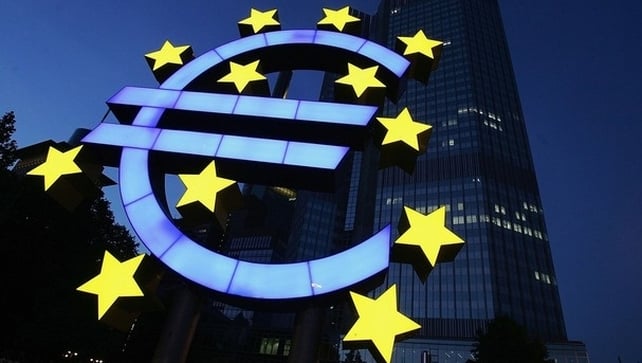 Key euro zone interest rate remains at 0.25% despite low inflation
The European Central Bank is committed to using unconventional measures it has available to ensure low inflation does not take hold for too long, ECB President Mario Draghi has said.
The ECB held its main interest rate at a record low of 0.25% and the rate for bank deposits at central banks at zero.
It refrained from taking more drastic measures in the face of fears that the euro zone could slip into deflation.
However Mr Draghi told a news conference that the authority's governing council was "unanimous" in standing ready to use unconventional measures to deal with risks to price stability.
"The Governing Council is unanimous in its commitment to using also unconventional instruments within its mandate in order to cope effectively with risks of a too prolonged period of low inflation," he said.
Euro zone annual inflation ticked down to 0.5% in March, its lowest since the economy was deep in recession in 2009, and its sixth month in what Mr Draghi has described as "the danger zone" below 1%.
Mr Draghi said inflation was expected to remain low before rising to close to 2% at the end of next year.  
The ECB "remains resolute in our determination" to keep monetary conditions in the euro area accommodative and will "act swiftly" if necessary, Mr Draghi said.
"We do not exclude further monetary easing," he told the news conference.
A slowdown in euro zone inflation in March to levels last seen when the economy was deep in recession in 2009 came as a surprise, but because it was driven by the kind of softer food and energy prices the bank usually judges as temporary it kept its course.
Policymakers have been willing in recent weeks to publicly broach cutting deposit rates below zero – effectively charging banks to hold cash with the ECB – or embarking on bond purchases as the US, Japan and Britain have, if the threat of deflation became more acute.
Draghi has played up the ECB's readiness to tackle downside risks to inflation, in order to stem a rise in the euro, which last month hit its highest level against the US dollar since October 2011 and has a dampening effect on import prices the more it climbs. 
Pressure from abroad to act has mounted, most notably from the International Monetary Fund.
              
"More monetary easing, including through unconventional measures, is needed in the euro area," IMF head Christine Lagarde said in a speech yesterday, outlining the Fund's policy recommendations ahead of its spring meetings next week.
              
Last month, the ECB forecast it would take two and a half years for inflation to rise to 1.7%, which even then would barely meet the target for annual price growth below but close to 2%.
                            
Other economic indicators are similar to last month's, suggesting the ECB outlook that the euro zone will record economic growth of around 1.2% this year – the highest since 2011 – holds good.
TOP STORIES

RTÉ News – Business Headlines