Monday 26 May 2014 01.56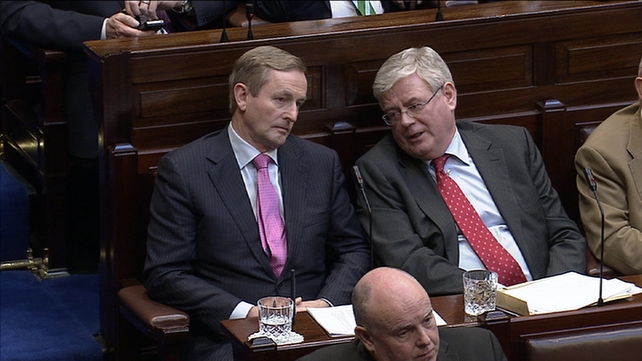 The Taoiseach and the Tánaiste will discuss the election results
Government sources have said that Taoiseach Enda Kenny and Tánaiste Eamon Gilmore are to meet later today to discuss the election results and a possible Cabinet reshuffle.
This comes on the back of the Local and European Election results, which resulted in a big drop in support for the Government parties, particularly Labour.
Questions are now being raised by some TDs in that party about the leadership of Mr Gilmore.
Mr Kenny said yesterday that people had clearly made their views felt when they cast their ballots on Friday.
He described the outcomes in Local Elections as a good day for Independents and Sinn Féin.
Mr Kenny said he recognised that concerns from older people and vulnerable groups had been clearly expressed at the ballot box.
He said the Government would reflect on that.
Mr Kenny said the next General Election would be a "humdinger" and that he felt people would approach a General Election differently to how they would approach Local Elections.
TOP STORIES

RTÉ News – News Headlines