Tuesday 14 January 2014 15.28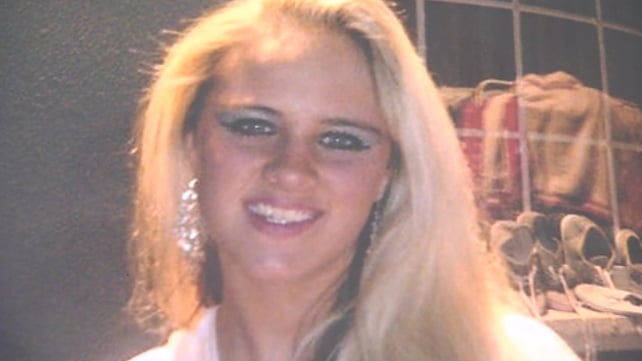 Daniel McDonnell is accused of the murder of 16-year-old Melanie McCarthy-McNamara
A Dublin teenager has gone on trial accused of the murder of 16-year-old Melanie McCarthy-McNamara in Tallaght almost two years ago.
19-year-old Daniel McDonnell of Brookview Lawns in Tallaght, Dublin, denies murdering the teenager at Brookview Way on 8 February 2012.
Prosecuting counsel Brendan Grehan told the jury the prosecution's case will centre on what it says is evidence of the accused man boasting in letters from prison and through graffiti on a cell wall about the shooting of Ms McCarthy-McNamara.
The court heard Mr McDonnell wrote in a letter "two in the head, the b**** is dead".
It is alleged he added: "This war ain't stopping, take my words (sic) for it close range head shots that is what I'm going for. If I get High Court bail I swear on my whole family they will be in the ground."
The court was told the accused man said: "Ha ha ha the silly mother*** pulled out a hammer….I left  his b**** all over the Sunday World's front page.
"I'll never forget that mug roaring, the best night of my life."
Mr Grehan said the killing had all the hallmarks of a highly organised enterprise involving a number of people.
The issue for the jury to decide was if the accused man was involved.
He said Ms McCarthy-McNamara may not have been the intended victim, but the law is clear that it is not necessary that the person killed was the target, it was simply necessary that there was an intention to kill or cause serious harm.
He added the real issue would be whether the accused was involved in that particular enterprise and the law says where there are a number of people involved in an enterprise with a shared intent, not just the person who pulls the trigger but all of those involved, are equally responsible for the consequences.
The trial continues before Mr Justice Paul Carney and a jury of six men and six women.
TOP STORIES

RTÉ News – News Headlines