Wednesday 21 May 2014 07.12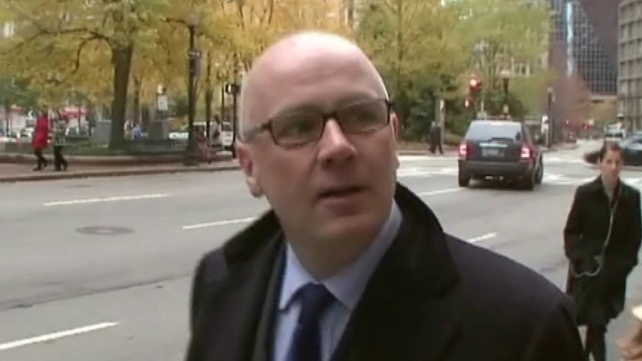 David Drumm will be the first witness in today's hearing
The bankruptcy trial of former Anglo Irish Bank chief executive David Drumm begins in Boston later today.
Mr Drumm filed for bankruptcy in the US in 2010, but the court-appointed trustee and the Irish Bank Resolution Corporation are challenging his entitlement to bankruptcy at the hearing.
Mr Drumm will be the first witness called to give evidence during the trial.
His lawyers will argue that he is entitled to bankruptcy and his debts should be discharged
However his claim is being vigorously opposed by the Trustee appointed by the court to oversee his financial affairs and by the IBRC, which is owed around €8.5m by the former CEO.
Aside from Mr Drumm, his wife and several of his advisors will be called to give evidence over the course of the trial which is expected to last five days.
An earlier court ruling means no evidence can be heard in relation to Mr Drumm's conduct as CEO of Anglo Irish Bank.
The arguments will instead centre on his private financial affairs, and a tranche of transactions which occurred between Mr Drumm and his wife from September 2008 onwards.
TOP STORIES

RTÉ News – News Headlines