Updated: Monday, 13 Jan 2014 16:18 | Comments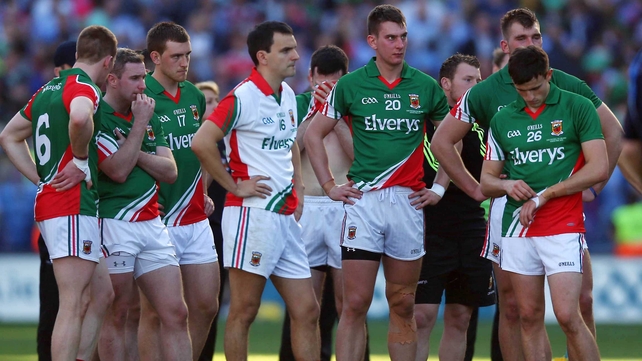 Croke Park in September – a scene of much heartache for Mayo senior footballers
Mayo's failure to end that long wait for an All-Ireland senior football title has garnered no shortage of column inches in the last few decades.
Yet, like talk, words on a page is often cheap. The sympathy from outsiders is well meant, but the currency of such sentiments must surely depreciate with the passing of each September and the non-appearance of Sam Maguire within the county boundaries. 
Why have Mayo failed more often than most to clear that elusive hurdle? In some instances the answer is simple. In the finals against Kerry, they were second best. Luck was not on their side against Meath.
A bad start cost them dearly against Donegal. The failure to reap bigger dividends when on top early on against Dublin last autumn would eventually be their undoing.
Seven All-Ireland final defeats since 1989, but to their credit the county keeps coming back for more. The day after their defeat to the Dubs current player Andy Moran spoke about the intention to put things right and stressed that the talent is coming through to ensure that Mayo will be serious challengers in the next few years. 
2014 began with a FBD League match against NUIG in Castlebar. RTÉ Radio were there. It was a not a great night for football, but the overall mood was upbeat.  Former county star Willie Joe Padden spoke about Mayo's prospects for the year ahead and revealed that they should give the league a real go. "Winning a national title would be a real boost," he added.
A detached view on Mayo's quest to land the title they really want came from Enda McNulty. The former All-Ireland winner with Armagh works in sports psychology and is managing director of Motivated Performance Excellence.  
McNulty cast his mind back to 22 September last to assess where Mayo are at and what they can do to finally banish those years of heartache.
He told RTÉ: "It must be noted that Mayo for half of that game really excelled. If they kept up that momentum they probably would have beaten Dublin by two or three points.
"I firmly believe that any team who wins the All-Ireland in the next few years must possess great tactical acumen. Without the right tactics no title will be won.
"In the last few years people have alluded to Dublin's fitness; that Kerry were stronger; that others had greater strength in depth or that Tyrone had a savvy coach.
"All of those things do help, but the one absolute truth in gaelic football and hurling at the moment, as strongly displayed by the Clare hurlers in 2013, is that tactics must be spot on if you are to land that All-Ireland crown.
"Anything short of that may garner a provincial title, a semi-final berth or a place in the decider itself as Mayo have achieved in the last few seasons." 
McNulty was equally direct in stating where exactly Mayo have fallen down.
"The team that wins an All-Ireland has a really good leader on each line on the pitch. In last year's final Mayo possibly didn't have enough of those across the spine of their team.
"From a mental toughness point of view they have made good strides, but collectively they're a still a bit short."  
"I know the squad are talking positively about 2014. Some may still doubt whether it's possible to reach new heights. It's important that somebody within the set-up pours concrete in the sand and says 'let's move forward and plan for 2014'.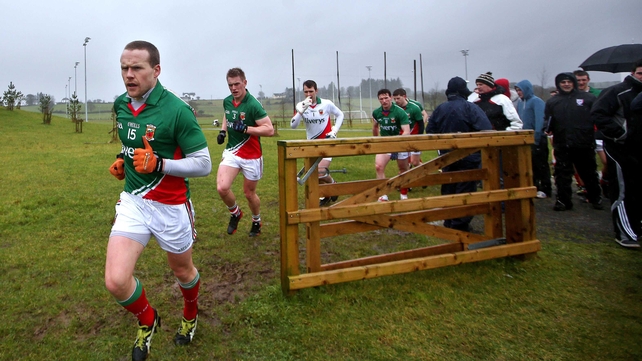 "That plan should strive to be a better, stronger, tighter and more talented team. 
"It's a question of zero-base thinking rather than retro-based that dwells on 2012, 2013 and the overall history of Mayo's endeavours in football." 
In saying that McNulty would not go as far to ban talk about the recent All-Ireland losses?
"I look back to Armagh's success in 2002. In the years that followed up to 2007, I believed the team could have won another title. I don't think we really interrogated the reasons why we failed to add more titles.
"I would never look forward until the lessons of the past are learned. The first thing I would ask Mayo to do is to comprehensively review the reasons why exactly the team lost last year's All-Ireland.
"To that end the tactics, the mental approach, strength and conditioning, leadership, skill execution and dealing with the hype must all be analysed.
"Following on from that you must identify where you want to go and what the mission is. I use the phrase mission rather than goals because it's like goals on steroids; it's much more powerful. Everybody's focus should then be on completing that mission.
"The next phase is planning. How are we going to make the team stronger? What are we going to do to make the forward unit more potent? Mayo have proven they have enough backs, but have they enough firepower up front to really make a difference?
"After that comes execution. How are we going to make players stronger four times a week in the gym? The management must identify a tactical approach that will add something to the mix and ensure that this is worked on early in the year rather than in May or June .  
"Mayo have been there or thereabouts for the last few years. They may now have to re-invent themselves in terms of the zero-base thinking that I mentioned earlier.
What changes can they make to their game to bring them to them to next level in 2014? 
"Donegal made changes to their game and it worked. Dublin also made modifications."
User contributions and/or comments do not, unless specifically stated, represent the views of RTÉ.ie or RT&Eacute.
Click here for Terms of use

RTÉ Sport sport headlines