Saturday 05 July 2014 11.15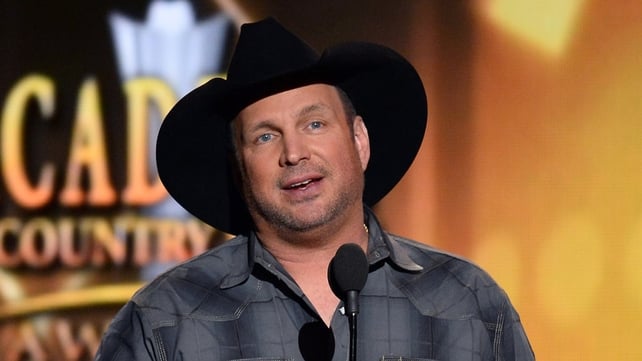 Garth Brooks has said he would play all five concerts or none at all
A decision will be made by Tuesday on whether any of the planned Garth Brooks' concerts at Croke Park will go ahead.
Speaking on RTÉ's The Business, concert promoter Peter Aiken said his company and authorities in Croke Park are "working behind the scenes" to try to have all five concerts go ahead.
He said a final decision will be made on the fate of the concerts on Monday or Tuesday, but he still had hope all five would go ahead.
Dublin City Council has granted licences for just three of the five concerts at the Jones' Road venue, while the singer himself has said that if he did not play five concerts he would play none at all.
Mr Aiken said: "The concerts aren't cancelled, but there's still a bit of hope. We are still working behind the scenes, both ourselves and Croke Park and I think that a final decision will have to be made Monday or Tuesday".
Mr Brooks was criticised in the Dáil yesterday for issuing an ultimatum that he would play five concerts or none at all.
But Mr Aiken said he understood the singer's position.
He said the thoughts of the 160,000 fans who had bought tickets for the Monday and Tuesday concerts were Mr Brooks' primary concern.
Mr Aiken also said he could not forsee Mr Brooks backing down from his stance of playing five concerts or none at all.
"Garth Brooks is the type of guy, that if he came in and he did three shows he would feel it would be such an anti-climax to him for the 160,000 people who didn't get to see it.
"When people see this show on the first night and the reviews and people talking about it, how would the other 160,000 feel?
"That's where he is coming from, he is seeing this as one big event. He is coming into make a DVD and a documentary as well", he added.
Yesterday evening, Dublin City Council said it had been consistent in informing the promoter that its main concern was the impact that five consecutive concerts would have on the local area.
However, Mr Aiken said neither he nor the GAA had any inkling through their dealings with the council that a licence would not be granted for some of the concerts.
Mr Aiken said he was under the belief that he would receive a licence for the concerts, but with heavy conditions attached.
He said that if he had any inkling a licence may not be granted, he would have acted to come up with alternative arrangements.
"I never got an inkling at any meeting or any of the people working alongside me, never gave me an inkling that this could be in trouble. As if I had an inkling, I would have acted, I wouldn't be reckless and just keep going – I would have rang Garth Brooks and said stop we can't do this.
"I never got an inkling from Croke Park and Croke Park never got an inkling either. I said to them 'Are we ok?'… they said 'we're ok'. That's what I was told and that's why I proceeded", he said.
He added that the only threat he had ever seen to the concerts going ahead was the possibility of residents living near Croke Park initiating court action to stop the gigs.
Several venues – including Pairc Uí Chaoimh in Cork and the Aviva Stadium in Dublin – have been mentioned as alternative venues for the cancelled gigs.
However, Mr Aiken said it would not be possible to move venues as much of the concert's infrastructure is custom built for Croke Park, and it would not be possible to obtain an event licence for another venue at such short notice.
He said one alternative may be to hold the cancelled concerts in Croke Park in October, following the conclusion of the All-Ireland football and hurling championships.
Mr Aiken said he stood to lose a "seven figure sum" if the concerts do not go ahead, while he also claimed Mr Brooks would stand to lose "millions".
Explaining the losses, Mr Aiken said he would not be covered by insurance should the concerts not proceed, and Mr Brooks had invested heavily in commissioning a film crew of around 70 people to produce a documentary on his comeback tour.
All five concerts were to be filmed for a special DVD. 
TOP STORIES

RTÉ News – News Headlines