Wednesday 16 July 2014 08.26
1 of 4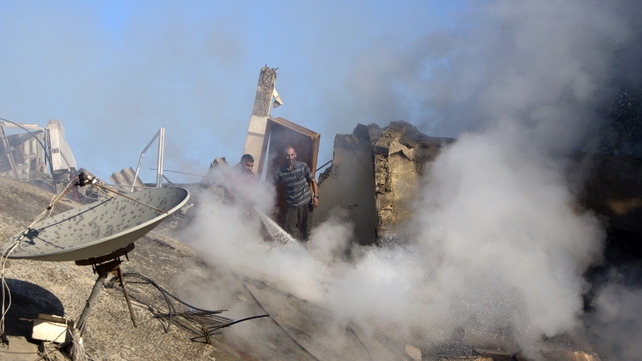 A firefighter tries to extinguish fire at a house destroyed by an overnight Israeli air strike in Gaza City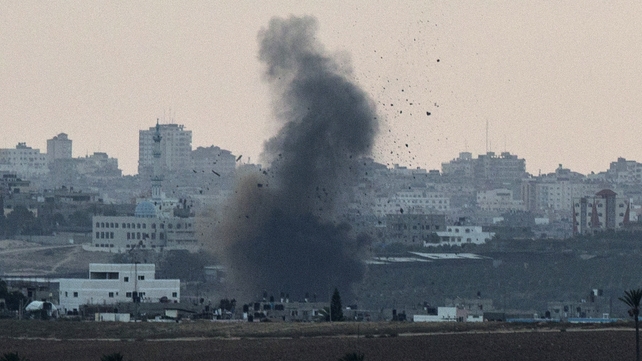 Smoke is seen billowing from Gaza following an Israeli air yesterday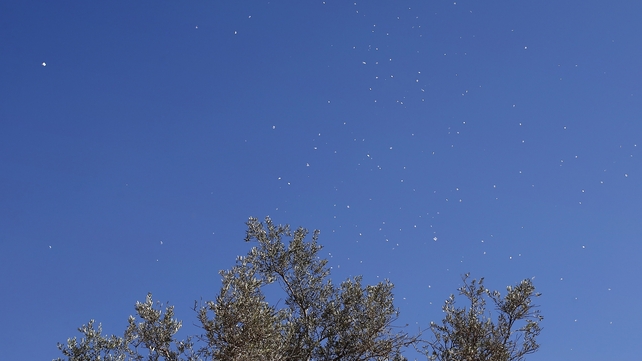 Flyers are dropped over Gaza City by the Israeli army urging residents to evacuate their homes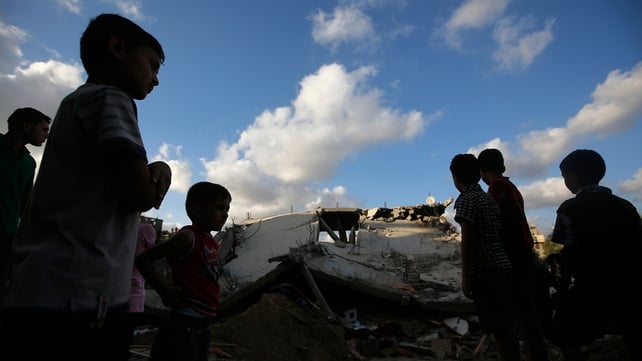 Children stand near a destroyed house following an Israeli air strike in Beit Lahiya, northern Gaza
New Israeli air and tank strikes in Gaza early today killed several people, bringing the death toll there to 204.
Some of the first raids this morning targeted homes of senior Hamas officials, but there were no reports of casualties in those strikes.
International efforts towards a ceasefire collapsed yesterday after Hamas rejected an Egypt-proposed truce.
Israel then resumed its bombing raids several hours later after continued rocket fire.
Today is the ninth day of Israel's Operation Protective Edge, which aims to stamp out rocket fire from Gaza militants.
The Israeli army has warned about 100,000 Palestinians in eastern Gaza to evacuate their homes, military sources said.
Flyers were dropped over the Zeitun neighbourhood southeast of Gaza City, and residents there and elsewhere also reported receiving recorded phone and text messages urging them to evacuate.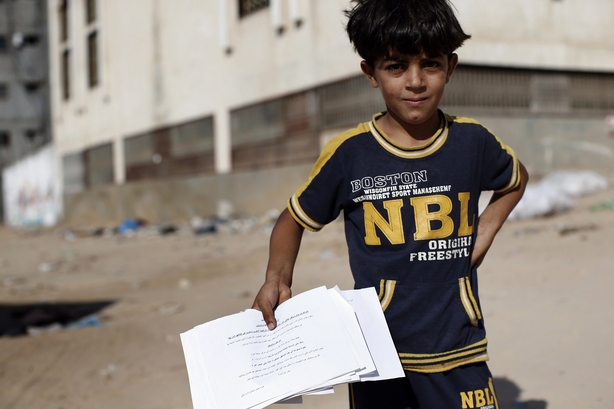 Gaza is home to 1.8 million people, many of them refugees from the 1948 Palestine War in which the State of Israel was created, making it one of the most densely-populated places on the planet.
A strike on a house in the southern city of Rafah today killed two men, emergency services spokesman Ashraf al-Qudra said.
A separate raid killed a young man, who witnesses said was an Islamic Jihad militant.
Another Rafah strike shortly afterwards left one man dead, Mr Qudra said, while a raid on a home in the southern city of Khan Yunis killed a 19-year-old.
About an hour later, tank fire from inside Israel hit the eastern part of Khan Yunis, killing one person, according to Mr Qudra said, later pronouncing the death of another man there.
Yesterday saw Israel's first fatality, when a man died from a rocket attack near the Erez border crossing.
Hamas leaders have said any deal must include an end to Israel's blockade of Gaza and a recommitment to a truce reached in an eight-day war there in 2012.
Hamas also wants Egypt to ease curbs at its Rafah crossing with Gaza, imposed after the military ousted President Mohammed Mursi, an Islamist, a year ago.
Hamas has faced a cash crisis and Gaza's economic hardship has deepened as a result of Egypt's destruction of cross-border smuggling tunnels.
Egyptian authorities also accuse Hamas of assisting anti-government Islamist militants in Egypt's Sinai peninsula, an accusation that the Palestinian group denies.
Hamas has said it also wants the release of hundreds of its activists arrested in the West Bank while Israel searched for three missing teenagers.
TOP STORIES

RTÉ News – News Headlines