Monday 13 January 2014 15.52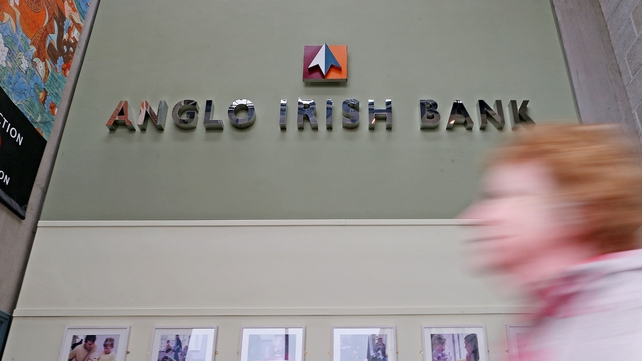 The Commercial Court was told investigations into Anglo would be at the trial process for years
The investigation into the former Anglo Irish Bank has been given a further year to carry out its work.
The commercial division of the High Court gave the Director of Corporate Enforcement until 20 January next year to hold on to data seized from the headquarters of the former Anglo Irish Bank in Dublin.
Lawyers for the Director had sought a three year extension of time.
The court has heard there are five strands to the investigation, three of which have resulted in people being charged before the courts.
But Mr Justice Kelly said the remaining two strands of the investigation seemed to be proceeding at a slow pace.
He said, in order to retain some impetus in the remaining areas of investigation, he would not grant an extension of three years but would allow another year.
The court was told the investigations into loans to former directors and the transparency of Anglo's financial statements were still ongoing.
There was a possibility that more people may be charged.
Senior Counsel, Paul O'Higgins for the Director of Corporate Enforcement said there would be a trial process for a number of years.
TOP STORIES

RTÉ News – Business Headlines