Tuesday 24 June 2014 12.12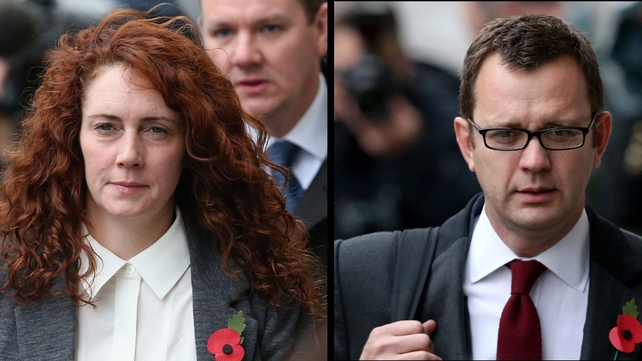 Rebekah Brooks was cleared of all charges while Andy Coulson was found guilty of conspiracy to hack phones
Former News of the World editor Andy Coulson has been found guilty of conspiring to hack phones with others between 2000 and 2006.
Coulson, who was forced to resign as British Prime Minister David Cameron's director of communications over the scandal, now faces the possibility of jail.
The jury of eight women and three men cleared ex-News International chief executive Rebekah Brooks of all charges.
Ms Brooks was accused of being complicit in journalists' hacking phones to find exclusive stories for Rupert Murdoch's now defunct News of the World, a paper she edited from 2000 to 2003.
Retired managing editor Stuart Kuttner was also cleared of being part of a conspiracy dating back to 2000 and spanning six years.
Ms Brooks's former personal assistant Cheryl Carter was cleared of conspiracy to pervert the course of justice.
Ms Brooks's husband Charlie and NI director of security Mark Hanna were also cleared of perverting the course of justice.
But the jury, which has been considering verdicts since Wednesday 11 June, is still considering further charges against Coulson and former NotW royal editor Clive Goodman of conspiring to commit misconduct in a public office by paying police officers for two royal directories.
TOP STORIES

RTÉ News – News Headlines