1

of 6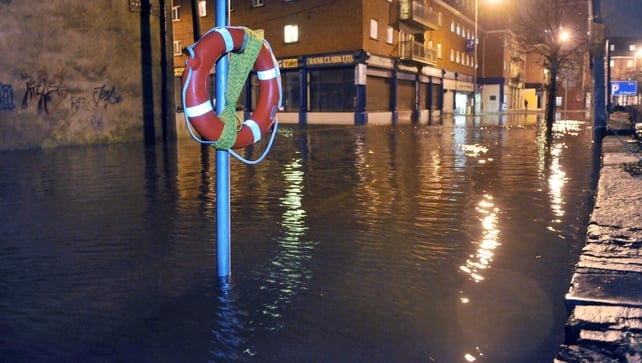 Flood waters on Wandesford Quay in Cork city centre (Daragh Mc Sweeney/Provision)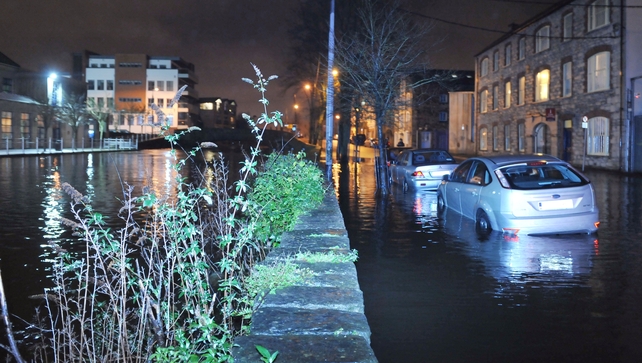 Cars have been trapped in water overflowing from the River Lee (Daragh Mc Sweeney/Provision)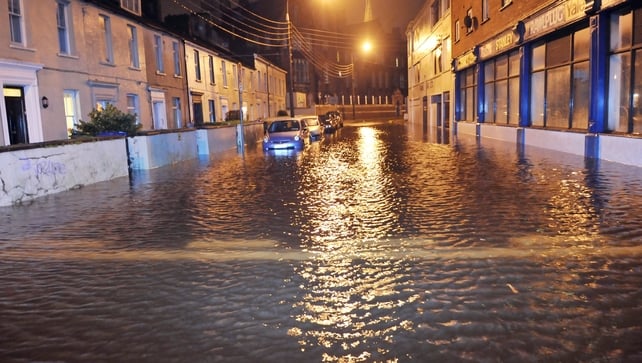 Homes and businesses have been flooded on Sharman Crawford Street (Daragh Mc Sweeney/Provision)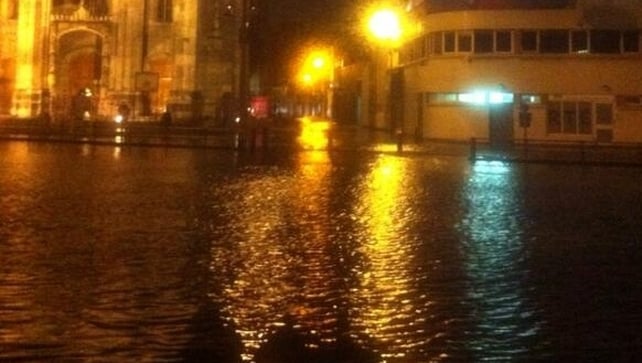 Father Mathew Street was also affected by flooding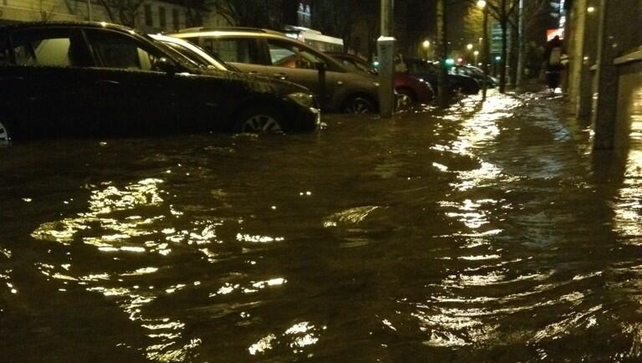 South Mall in Cork city is another of the areas affected by flooding (Picture: Richard Jacob)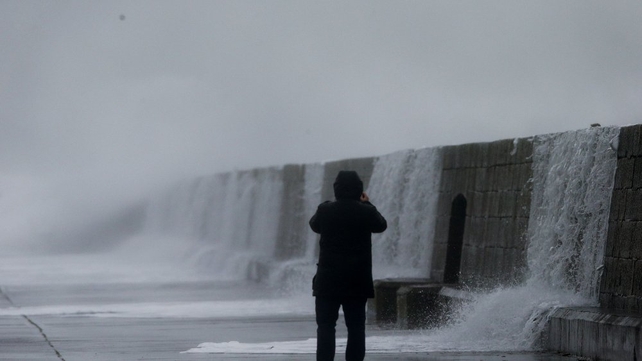 Flood alerts and wind warnings had been issued ahead of stormy weather
Parts of Cork city are flooded and impassable after the River Lee overflowed during high tide.
Affected areas include the South Mall, Morrison's Island, Father Mathew Street, Union Quay and Sharman Crawford Street.
Road and street diversions are in place.
Several parked cars on Father Mathew street were flooded when the river began overflowing just before high tide which passed at 18.12pm.
Water has now begun to recede in many areas.
Despite earlier warnings, high tide passed without any flooding in Galway.
Galway City Council has issued a flood warning for the next four days and is urging home-owners, motorists and businesses to take precautions.
A number of businesses have placed sandbags in front of their premises in the area around the Spanish Arch. Water levels remain high in the area this evening but have not breached the banks of the Corrib.
In Salthill, high tides and increasing winds are pushing spray over the promenade boundary but there is no flooding or pooling of water.
There is a small amount of residual flooding from the heavy rain of recent weeks at a car park adjacent to Toft Park in Salthill.
Motorists have been advised to move their vehicles from there in case the area floods in the coming days.
The local authority said the main threat of flooding will be in the period around tomorrow morning's high tide.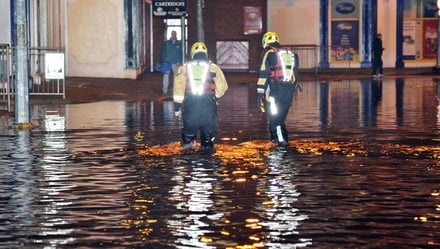 Met Éireann has issued a Status Orange alert for Connacht, Donegal, Clare, Cork, Kerry and Limerick between 5pm this evening and 2pm tomorrow with gusts of 110 to 130km/h likely. There will also be heavy rain and high tides with local flooding in coastal areas.
There is also a Status Yellow alert for Leinster, Cavan, Monaghan, Tipperary and Waterford with gusts of 90 to 110km/h forecast and a risk of flooding in coastal areas.
AA Roadwatch said there is flooding on the M20 Limerick to Cork road at Junction 2 southbound.

RTÉ News – News Headlines