Wednesday 15 January 2014 12.22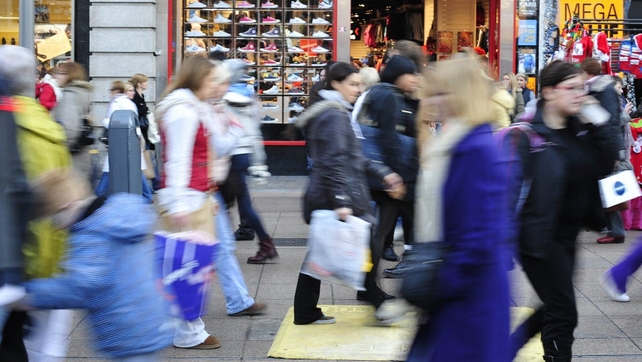 Consumer sentiment is now at its highest level since June 2007
A majority of Irish consumers expect economic conditions to improve over the coming 12 months as the consumer sentiment index has hit its highest level in over six years.
The index, compiled by KBC Bank Ireland and the ESRI and which is based on monthly surveys with consumers, rose sharply in December from 71 to 79.8. That was its highest reading since June 2007.
KBC Bank Ireland chief economist Austin Hughes said compared to the same month in 2012, the prevailing mood had shifted from being broadly negative to being broadly positive. 
In December 2012, 53% of those surveyed envisaged "a continuing worsening of Irish economic conditions". Last month, by contrast, 51% of respondents said they "expect the Irish economy to improve in the coming year".
Mr Hughes said media focus on Ireland exiting the EU/IMF bailout programme had helped support gains in consumer confidence during the month.
Overall, though, he said there was "a growing sense that the economy has moved onto a healthier trajectory, that more jobs are being created than lost and that significant pressures on household finances may be set to ease somewhat".
Over 2013 the consumer sentiment index recorded gains in confidence in seven months and falls in five months. Mr Hughes said the volatility reflected "an array of opposing and frequently bewildering economic developments".
TOP STORIES

RTÉ News – Business Headlines