Wednesday 14 May 2014 20.56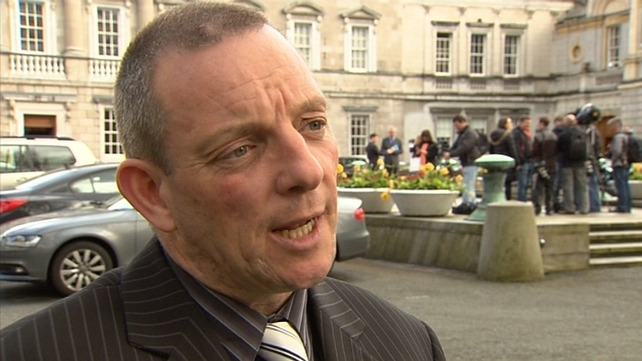 Jerry Buttimer said the visit was an opportunity to discuss a variety of issues with the HSE in relation to medical cards
The Joint Oireachtas Committee on Health and Children is due to visit the Health Service Executive's medical card centre in Finglas Co Dublin tomorrow.
They are due to consider a number of concerns in relation to the processing and issuing of medical cards.
It comes as the issue was debated for a second night in the Dáil, during a Sinn Féin motion to reverse cuts to discretionary medical cards.
Sinn Féin's Peadar Tóibín, said a letter from specialist nurses had described the affect of a torturous process on parents of children with special needs.
He said parents had to fight for every support for their child and he said it was truly shocking that it had taken so long for the minister to recognise the problem.
He said cards were being withdrawn from children whose conditions had deteriorated and the parent's financial situation had worsened.
Deputy Tóibín said it was impossible not to be emotive and asked what it said about a State who abandoned these parents.  
Independent Socialist TD Clare Daly said a seven-year-old girl with Infantile Scoliosis in her area, who had several operations, had her card taken away in 2013.
She said the card had been taken even though their costs had increased and the child's medical condition was worsening.
Deputy Daly said tax payers and citizens were not getting any support when they needed it.
Tonight, the Head of the Health Committee Jerry Buttimer, said the committee will visit the HSE medical card centre tomorrow.
Mr Buttimer said it was an opportunity to discuss a variety of issues with the HSE in relation to medical cards.
He said this would include the delays in the processing of new applications, delays in the review processes and reductions in numbers of discretionary medical cards being issued. 
TOP STORIES

RTÉ News – News Headlines