Friday 04 April 2014 13.11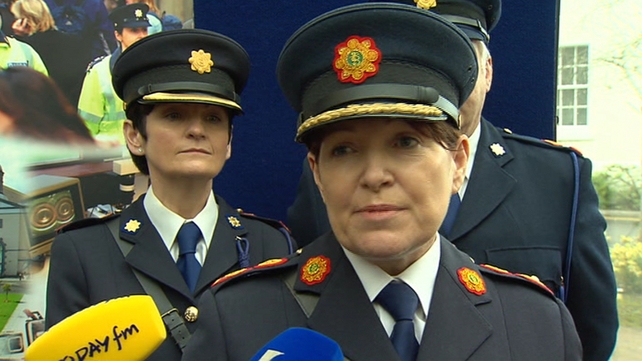 Commissioner Noirín O'Sullivan said those who manage the organisation need to control the reflex to push back against criticism
Interim Garda Commissioner Noirín O'Sullivan has said the force needs to be more accepting of internal dissent.
She said it is vital that her senior managers do not view dissent in the force as disloyalty.
Speaking at a garda reserve graduation in Templemore, Co Tipperary, Ms O'Sullivan said she had arrived in the post in a maelstrom of controversy.
The previous commissioner, Martin Callinan, resigned last month following a storm of protest over his comment that some of the actions of some garda whistleblowers was "disgusting".
She said it was unfortunate that Mr Callinan used the word "disgusting".
Commissioner O'Sullivan said that Mr Callinan had a particular opinion in relation to the matter and he was entitled to that opinion.
In a speech to 79 garda reservists today, Ms O'Sullivan signalled a change in the attitude of the Garda Síochána to whistleblowers.
The commissioner said those who manage the organisation need to control the reflex to push back against criticism and need to be open to outside help, even if it comes in the form of criticism or a complaint.
She said: "In any organisation as large and complex as An Garda Síochána there will be people within the organisation who will identify issues that they wish to bring to our attention and I certainly believe that those people need to be supported.
"And we need to have mechanisms in place to ensure that they can bring those forward.
"Indeed they may not always be fully right, but nevertheless there may be issues which will help us to continue to improve."
She said it was vital that senior management listens to the perspective of those on the frontline.
The fact that she has come to the job in what she described as "a maelstrom of controversy" means she has a lot of immediate work to do, she said.
Ms O'Sullivan also said gardaí are working hard on changing the mindset.
Members with a different view will be listened to, she added.
TOP STORIES

RTÉ News – News Headlines