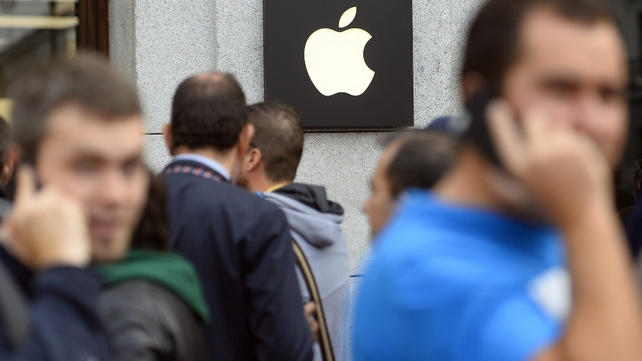 The European Commission will investigate the Government's tax arrangements with Apple
The European Commission has said that it will publish a letter tomorrow setting out its concerns over Apple's tax arrangements with Ireland.
Regulators from the commission's competition arm are continuing with their investigation and there are no preliminary findings yet, a spokesman stressed.
Spokesman Antoine Colombani said that the European Commission had concerns that Apple may have been benefiting from preferential treatment regarding its tax position in Ireland compared to other companies, but he stressed that the commission had not yet reached any conclusions.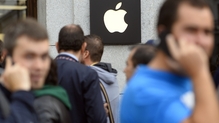 "We do not have any findings to communicate at this point in time.
"What the decision [to publish the letter] itself does is to explain what are our doubts, our concerns, namely why we consider on a preliminary basis that there are doubts as to the compliance of these tax rulings with EU state aid rules.
"We continue to investigate. We are in the middle of the investigation."
He said that the letter, which will be published in a redacted "non confidential" form, was first sent to the Government when the investigation was formally launched in June.
The release of the letter tomorrow will be followed by its publication in the EU's official journal in two weeks' time.
There will follow a period of 30 days to allow "interested parties" to register their own contributions.
The commission will also publish a similar letter relating to an investigation into Fiat SPA's tax arrangements in Luxembourg.
Both the Government and Apple have strenuously denied that any rules were broken.
The commission said last September that it was exploring the tax arrangements of huge multinationals such as Apple in Ireland, Starbucks in Holland and Fiat in Luxembourg to see if they were in conflict with rules that ensure companies are not given unfair advantage by receiving government support.
In June this year, the commission announced that a formal investigation was going ahead.
In Ireland's case, it reportedly involved two agreements between Apple and the Revenue Commissioners struck in 1991 and in 2007.
The Government has vowed to contest any negative finding in the European courts if necessary.
In a statement, the Department of Finance said it was "confident" that there had been no breach of state aid rules in the case of Apple, adding that the country had already issued a formal response to the European Commission.
"As this is an ongoing legal process, Ireland will not be commenting further on any individual aspects of this case," the statement added.

RTÉ News – Business Headlines