Updated: Wednesday, 05 Mar 2014 10:29 | Comments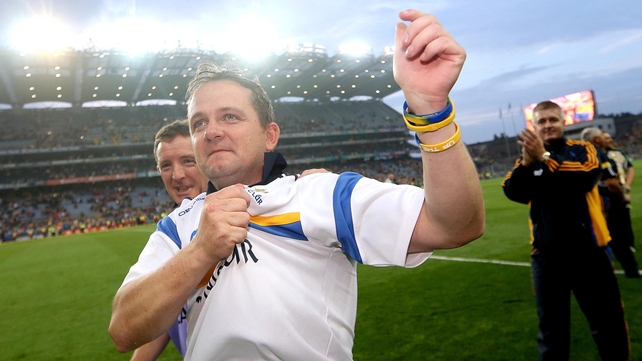 Manager Davy Fitzgerald led Clare to the All-Ireland hurling title in 2013
All-Ireland winning Clare hurling boss Davy Fitzgerald has revealed he had to drastically change Clare's off-field approach when he first became manager in 2011.
His comments came during a speech he made at a physical health seminar at Limerick Institute of Technology yesterday.
Fitzgerald said: "From the mid-2000s, in Clare, my feeling was that Clare was a social team," he said.
"I know some of them were even taking harder stuff than drink" -Davy Fitzgerald 
"I know some of them were even taking harder stuff than drink. I couldn't understand this.
"To me, I play to win, and if you are doing stuff like that, you're wasting your time."
He said that he and the team go to the bottom of the issue during a three-hour meeting after he became manager.
"I questioned them and I said 'do we really need alcohol and do you need to take substances that will make you feel better'.
"We teased it out, we spent three hours out in Bunratty teasing it out. We decided we were going to stand up and draw a line under it and say 'No'.
"We decided we were going to come to training and enjoy ourselves and were going to communicate with each other. We want to enjoy what we do."
Fitzgerald gave a wide ranging talk at LIT, lasting close to half an hour, where he also spoke about how he was bullied when he was a child and the importance sport can have on people's mental health. 
User contributions and/or comments do not, unless specifically stated, represent the views of RTÉ.ie or RT&Eacute.
Click here for Terms of use

RTÉ Sport sport headlines