Cape Clear Distillery, Ireland's Southernmost distillery, producers of the multi-award winning 3 SQ. MILES gin has recently launched a cask-aged gin.
Like whiskey, cask-aged gin acquires a complex texture of additional flavours through maturation.
Cape Clear Distillery launches a new Cask-Aged Gin
The ageing was overseen by Corentine Simon, who has a background in both the wine and spirits industries. He has a passionate interest in maturation and is especially intrigued by the unique microclimate of Cape Clear Island.
Most unusually for a cask-aged gin, this is blended from separate casks of Oak and Acacia, new and previously used. This has brought out more complex flavours than are normally found in such a product.
Cape Clear Distillery said: "We are very excited about this product which comes from painstaking research, careful monitoring and extreme care in cask selection. We acknowledge the advice of Baudouin de Montgolfier of TSO Tonnilleries, a foremost expert in Acacia casks.
"While we are pleased with our selection of casks, our cask from the Domaine ROTIER vineyard in the South of France performed especially well carrying its white grape flavour into every blend."
Tasting Notes
— A classic warm winter juniper gin aged in a selection of casks.
— Notes of candied citrus peel, baked fruits, red berries and buttery cinnamon.
— A gentle warm honey gives way to clove allspice nutmeg retaining much of the pine juniper dryness. A good length on the palate.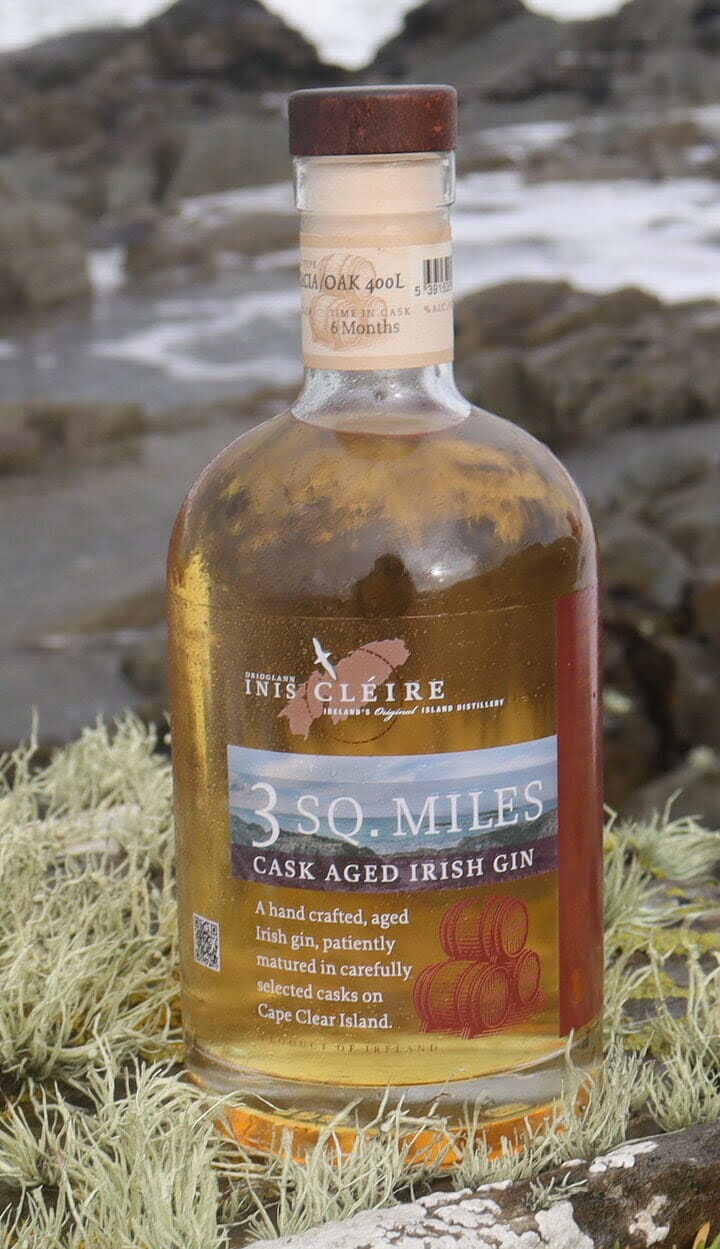 3 SQ. MILES Cask-Aged Gin is presented in a simple bottle that underlines the rich colour, texture and warm flavours of the gin itself.
"We have opted for simplicity in order to keep the price as accessible as possible. Simplicity was key in order to keep the price as accessible as possible," they added.
The product will be available at a RRP of €52 and can be found here.
Article by [author-name] (c) Irish Tech News - Read full story here.