Tuesday 20 May 2014 07.18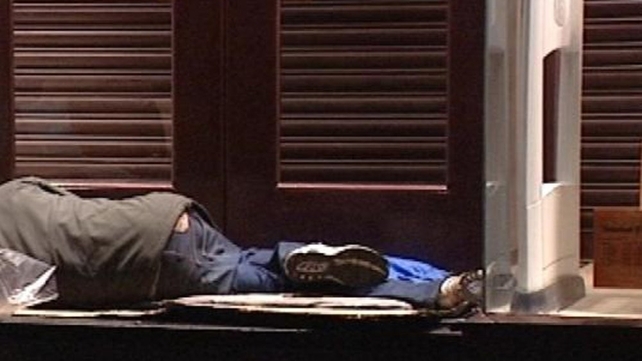 Simon Community says it is 'well beyond the point of doing more with less'
The Simon Community has urged the Government to adequately resource the Minister for Housing's plan to end long-term homelessness by 2016, which comes before Cabinet today.
The charity supports over 5,000 individuals and families who are homeless or at risk of homelessness but said it is "well beyond the point of doing more with less" resources.
The call for ministers to unite behind their only non-voting colleague at the cabinet table comes as Jan O'Sullivan presents her proposals on implementing a report she commissioned from three independent experts.
The report says she should task a high-level multi-agency team with ensuring that a supply of permanent accommodation is ring-fenced for homeless people, along with necessary support services.
The objective – to end long-term homelessness in Ireland by 2016 – is a formidable challenge as in Dublin alone, five individuals and one family are losing their homes every day.
The Simon Community said the Cabinet must ensure the minister has what it calls "the essential resources to carry out the plan".
With 90,000 households on social housing waiting lists and with rents rapidly increasing, Simon says poorer people are being priced out of the market.
It said Government it is responsible for ensuring that people in need are housed and urged that those who lose their homes get new ones as quickly as possible.
TOP STORIES

RTÉ News – News Headlines