Tuesday 03 June 2014 21.07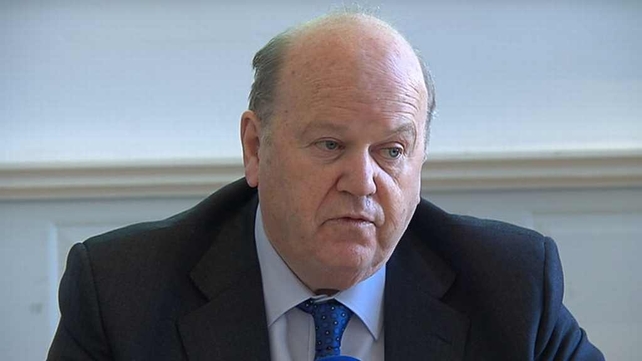 Michael Noonan said tax figures due to be announced tomorrow would be quite good
The Minister for Finance has said has said it is too early to say whether it would take €2bn in cuts and taxes or something less to get the Budget deficit below 3%.
Michael Noonan said the Budget was ahead of target so far and if it continued the full €2bn may not be required.
He was speaking on his way in to Cabinet this afternoon.
Mr Noonan said the target was to get the deficit below 3% and the ways and means of getting there was what was being debated.
But he said that tax figures due to be announced tomorrow would be quite good.
He said there was no point in having a mini Budget, when the 2015 Budget was not only on target, but ahead of target.
Elsewhere, Taoiseach Enda Kenny has said there is nothing new in the recommendations by the European Union in relation to tightening the public finances.
Speaking in Sligo, he said the Government was not going to lose sight of its targets and aims to have a deficit of below 3% by 2015 and eliminated by 2018.
Yesterday, the European Commission urged the Government to fully implement the current Budget and ensure additional structural measures are taken next year to reduce the deficit.
TOP STORIES

RTÉ News – Business Headlines