Friday 25 July 2014 10.00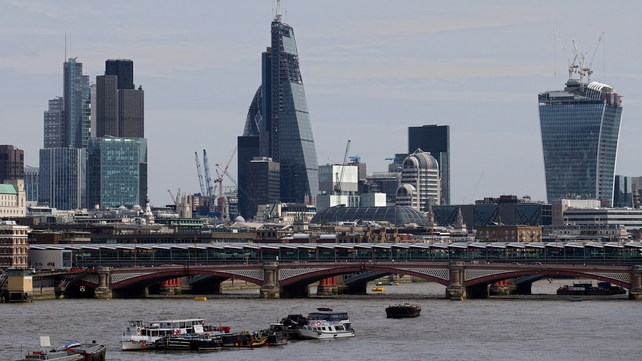 Britain is expected to be the fastest growing major economy in the world this year
Britain has finally emerged from its worst post-war downturn after growth of 0.8% in the second quarter of 2014 took the size of the economy above its pre-recession peak.
The performance left the country's gross domestic product 0.2% ahead of its level at the start of 2008, the Office for National Statistics said.
It marks the end of a period when GDP slumped to 7.2% below its pre-recession levels by the middle of 2009.
The stuttering recovery did not take flight until last year when growth began to accelerate.
However Britain is now predicted to be the fastest growing major world economy in 2014. Yesterday the International Monetary Fund raised its GDP forecast for the fourth time in a row to 3.2%.
Commenting on the figures, British Chancellor George Osborne said: "Thanks to the hard work of the British people, today we reach a major milestone in our long-term economic plan."
Today's figures showed that GDP was 3.1% higher in the second quarter compared with the same period a year ago – the highest such year-on-year increase since the last quarter of 2007.
The 0.8% growth for the second quarter, which was widely forecast, was primarily driven by the powerhouse services sector, which accounts for three-quarters of output, and grew by 1%.
But expansion in the manufacturing sector slowed to just 0.2% while construction shrank by 0.5%, dragged down by a weak May for builders.
For both sectors it was the worst quarter since the start of 2013.
The figures mean that while the services sector is now 2.9% ahead of its level at the start of 2008, manufacturing is still 7.4% behind and construction lagging by 10.7%.
The continuing pace of the recovery – with growth maintaining the pace of the first three months of the year – will feed into expectations about the timing of an interest rate rise.
Accelerating signs of economic improvement have seen these brought forward.
However, critics of the Coalition point to evidence that it is not yet filtering through to ordinary households as real terms pay is falling.
Latest figures show while employment levels are improving strongly, pay growth has fallen to just 0.3%, lagging well behind inflation at 1.9%.
Opponents of the Government also point to the measure of GDP per head, which in the first quarter of this year was 5.5% below the peak. The measure for the second quarter is not yet available.
TOP STORIES

RTÉ News – Business Headlines