Tuesday 15 July 2014 09.56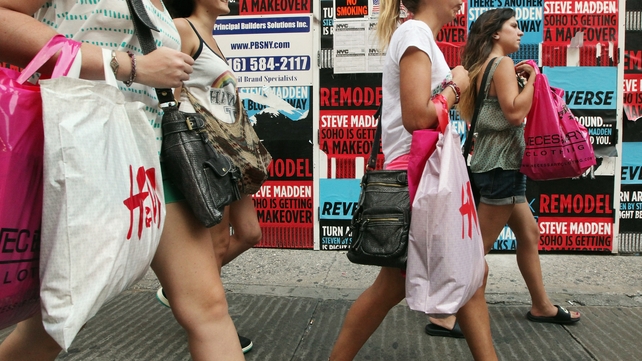 Clothing and footwear prices saw a month-on-month rise at a point in the year when they normally fall
Inflation in Britain rose sharply to 1.9% in June but is still enjoying its longest stretch at or below the Bank of England's 2% target for nine years, official figures showed today.
The steeper-than-expected increase in the Consumer Price Index measure of inflation, from a four-and-a-half-year low of 1.5% in May, saw it climb to its highest level since the start of the year.
This may exert pressure on policy-makers as they consider when to hike interest rates which have been at the historic low of 0.5% for more than five years.
But the figures from the country's Office for National Statistics also mean that CPI has been at or below the 2% target for seven months in a row, the first time this has happened since 2005.
Inflation had been dragged down by the supermarket price war which saw food and non-alcoholic drinks costs fall in May but these were flat in June.
Meanwhile clothing and footwear prices rose month-on-month at a time when they are usually falling – as this time stores held off on summer discounts as warm weather brought shoppers out.
Furniture, air fares and sea transport also had an upward effect but petrol prices went up by less than the same month a year before.
Despite the drop in inflation, it remains well above the rate of wage increases, which were last recorded at 0.7%, meaning real-terms pay is still stalling. Figures to May will be published tomorrow.
Today's data showed the Retail Prices Index measure of inflation, which includes housing costs, rose from 2.4% to 2.6%.
TOP STORIES

RTÉ News – Business Headlines