Updated: Saturday, 04 Jan 2014 11:21 | Comments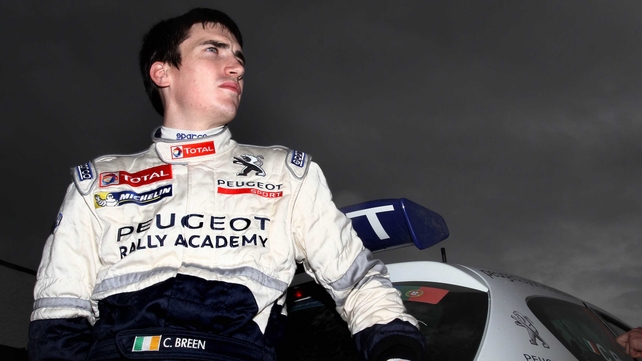 Craig Breen: 'This opportunity is something that I have dreamed of obtaining since I was a young boy…'
European Rally Championship title contender and 2012 SWRC World Champion Craig Breen will make his WRC debut in a Ford Fiesta WRC in Rally Sweden on 5-8 February, writes John Kenny.
The 23-year-old Irish Peugeot Rally Academy driver finished 2013 third in the ERC series and is aiming to win the European title this year with the new Peugeot 208 T16.
Seeing the uniqueness of the opportunity, Peugeot Sport have given Breen the chance to make his debut at the highest level of his sport as he competes in a WRC car for the first time.
"Firstly I am very grateful to Peugeot Sport for allowing me to take this opportunity to participate in Rally Sweden. We are purely focused on the ERC this year, and the much anticipated debut of the 208 T16 in March.
"However, it goes without saying that a chance to drive in the WRC is something that we couldn't turn down. This opportunity is something that I have dreamed of obtaining since I was a young boy, so to finally have my chance is something I am really excited about.
"This year will also see the introduction of a new co-driver for me in the form of Scott Martin. Scott and I have already tested together, and we are anxiously awaiting the start of our Peugeot Rally Academy program."
User contributions and/or comments do not, unless specifically stated, represent the views of RTÉ.ie or RT&Eacute.
Click here for Terms of use

RTÉ Sport sport headlines