Updated: Friday, 06 Dec 2013 18:56 | Comments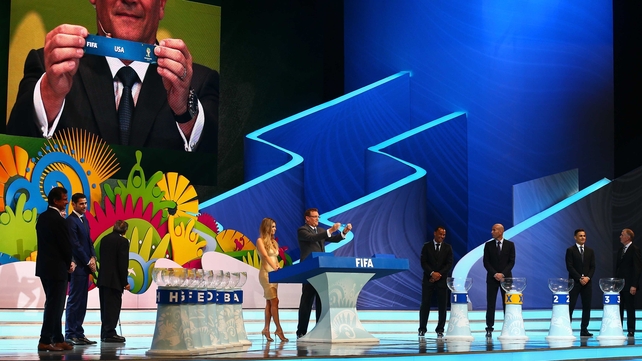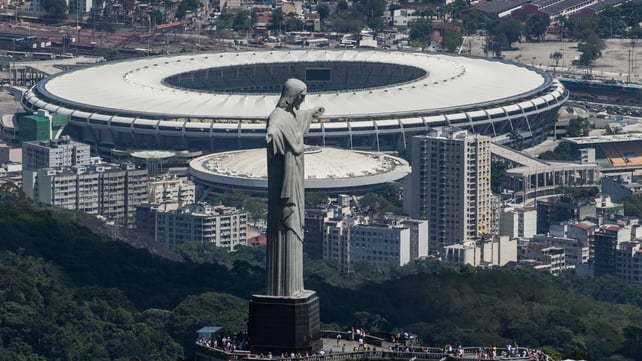 The draw has been completed and we now look forward to the 64 matches next summer A view of the Maracana Stadium in Rio where the World Cup final will take place on 13 July next
The draw for the 2014 World Cup sees hosts Brazil take on Croatia in their opening match, while England have been drawn in a group alongside Italy, Uruguay and Costa Rica. 
Mexico and Cameroon are the other sides in Brazil's Group A
Placed in Group D, Roy Hodgson's England will face the Italians in their opening game in Manaus on Saturday, 14 June.
They must then head to Sao Paulo and Belo Horizonte for their meetings with Uruguay and Costa Rica on 19 and 24 June respectively.
World champions Spain will take on the Netherlands, the side they beat in the 2010 final, in their first match next summer. Also in Group B are Chile and Australia. It's a tough-looking group, though perhaps not as difficult as Group G where Germany are up against Portugal, Ghana and the United States.
Group E looks the easiest, where France will be up against Switzerland, Ecuador and Honduras, while in Group F Lionel Messi and Argentina are up against Nigeria, Iran and debutants Bosnia-Herzegovina.
Group C looks finally balanced where Colombia, Ivory Coast, Japan and Greece are together, while Group H will feature Belgium, Russia, Algeria and South Korea.
Some interesting facts:
There are three World Cup champions in one group (Uruguay, Italy & England in Group D)
Jurgen Klinsmann, former German national team manager, faces off against his former assistant Joachim Low in Group G.
Argentina and Nigeria meet again in the group stages, as they did in 2002 & 2010.
The Boateng brothers (Jerome and Kevin Prince-Boateng) face off in Group G.
Spain and Netherlands, who contested the 2010 Final, will face off in their first game in Group B.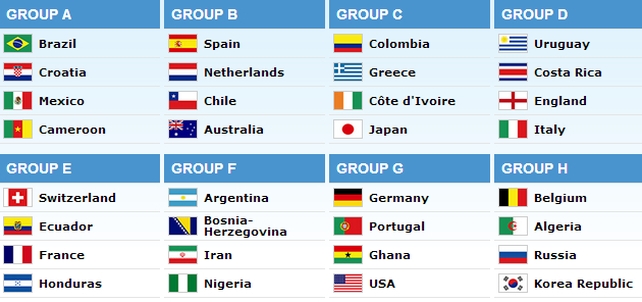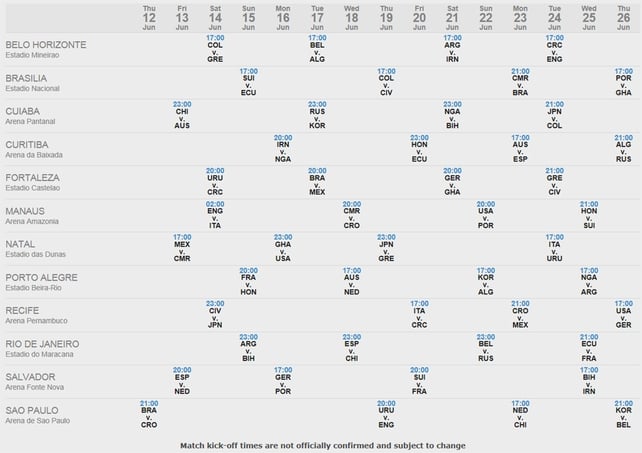 User contributions and/or comments do not, unless specifically stated, represent the views of RTÉ.ie or RT&Eacute.
Click here for Terms of use

RTÉ Sport sport headlines