1

of 3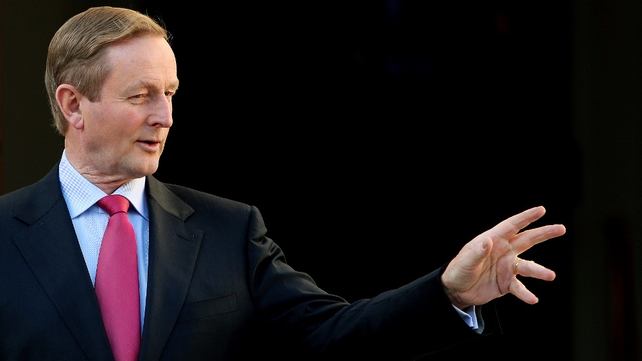 Enda Kenny is the most popular party leader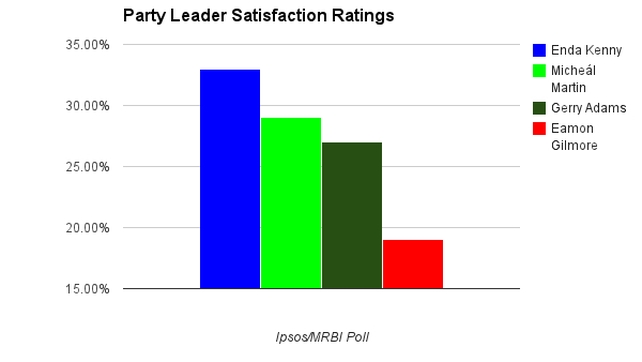 The Fine Gael leader was up two points to 33%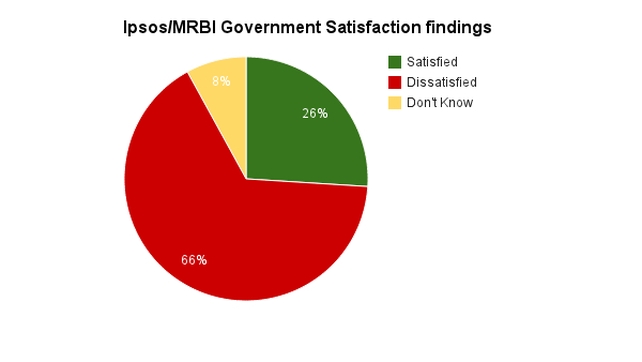 66% of those polled are dissatisfied with the Government
The Coalition has received a boost in the latest Ipsos/MRBI poll for the Irish Times, which shows an increase in support for both Government parties.
The poll was conducted amongst a sample of 1,000 people across the country yesterday and on Monday.
It comes ahead of the Ireland's exit from the bailout programme and after the Government decision not to avail of a precautionary credit line.
When asked how they would vote if an election was held tomorrow, excluding undecided voters Fine Gael is at 30%, up four percentage points, Labour is at 9%, up three, Fianna Fáil is unchanged at 22% and Sinn Féin is down two at 21%.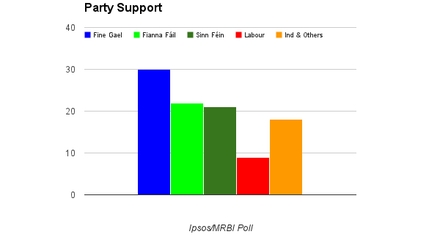 Independents and others saw a fall of five points to 18%, the biggest change in support.
In terms of satisfaction ratings, 26% are satisfied with the Government, up six, with 66% dissatisfied.
Taoiseach Enda Kenny is the most popular party leader at 33%, up two, Fianna Fáil leader Micheál Martin is at 29%, also up two, Sinn Féin president Gerry Adams is at 27%, down two, while Labour leader Eamon Gilmore is at 19%, up four.
User contributions and/or comments do not, unless specifically stated, represent the views of RTÉ.ie or RT&Eacute. Click here for Terms of use.

RTÉ News – News Headlines