Thursday 26 June 2014 17.13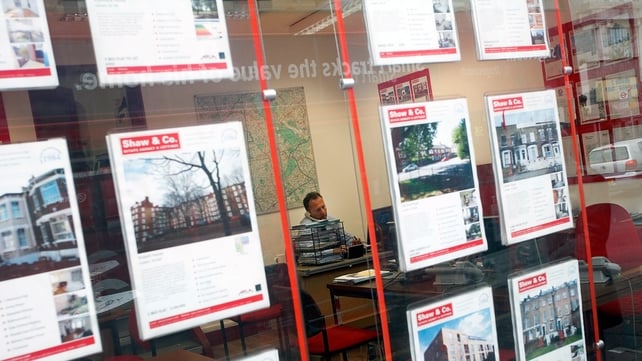 The steps include a cap on home loans and tougher checks on whether borrowers can repay their mortgages
The Bank of England has been taking steps to put the brakes on Britain's surging housing market.
It has announced a cap on home loans and tougher checks on whether borrowers can repay their mortgages. 
The Bank's Financial Policy Committee said that from October, it would only allow 15% of new mortgages to beat multiples higher than 4.5 times a borrower's income.
Britain's housing market has seen a stellar recovery thanks to record-low interest rates, falling unemployment and government-sponsored schemes.
But policy makers have become increasingly concerned about momentum in the housing market, with prices growing at around 10% annually in Britain.
It is nearly double that rate in London where cash buyers from abroad are also fuelling demand.
"These measures will prevent lending getting too far ahead of income growth and they'll prevent a slide into riskier lending and higher indebtedness that could undermine the economic expansion over the medium term," Bank of England Governor Mark Carney said at a news conference to present the measures.
Share prices in British house building companies rose by more than 5% after markets judged the measures were less harsh than feared. 
British government bond prices hit a daily low as Mr Carney said the measures would not affect rates.
The Council of Mortgage Lenders said the steps were more likely to affect lending in London – where almost a fifth of loans are at loan-to-income ratios above 4.5 – than in the rest of the country, where the cap would affect less than 10% of loans.
The cap will affect all banks which lend more than £100m a year. 
UK finance minister George Osborne said the measures will apply to all loans under the government's Help to Buy scheme, which guarantees high loan-to-value mortgages.
The BoE has said it does not aim to curb house prices directly, but instead it is focused on ensuring that lending does not get out of control. It has warned that mortgage conditions appear to be getting more lax.
TOP STORIES

RTÉ News – Business Headlines