Sunday 29 June 2014 11.48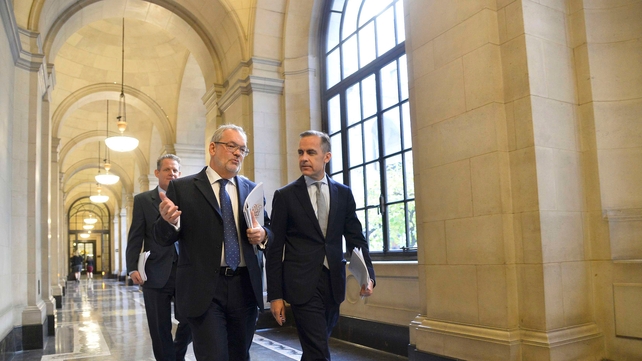 Charlie Bean (left) with Bank of England Governor Mark Carney
Outgoing Bank of England policymaker Charlie Bean said this afternoon the bank could begin to unwind its quantitative easing programme of bond purchases once interest rates start to rise.
"I think it will be natural either at the time the MPC [Monetary Policy Committee] raises bank rates, or sometime shortly thereafter to say 'Ok, we won't reinvest maturing gilts'," Mr Bean told Sky television in an interview.
The deputy governor will leave the bank at the end of the month.
The BoE purchased £375bn of British government bonds between 2009 and 2012.
It has reinvested cash from the maturing gilts in its stock to maintain it at that level.
TOP STORIES

RTÉ News – Business Headlines