Saturday 05 April 2014 17.10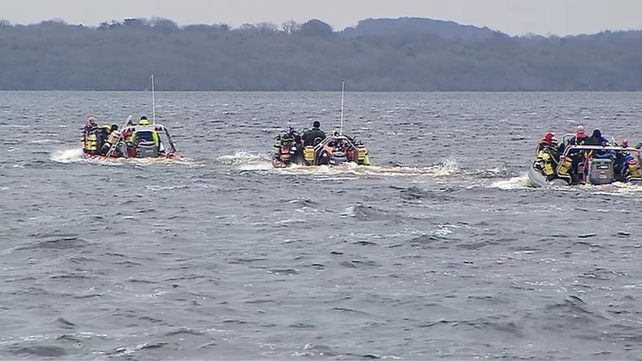 Mr Burke, a father-of-three from Co Armagh, was on a boat with two friends when it sank last month
The body of a man who went missing on a fishing trip last month has been recovered during a search in Lough Ree this afternoon.
The Boyne Fishermen's Rescue and Recovery Service removed the body of Daryl Burke, 30, 2.30pm this afternoon. 
Mr Burke, a father-of-three from Co Armagh, was on a small boat with two friends when it sank in rough weather last month.  
He had set off from Hodson Bay in Co Roscommon with John Trimble, 60, and David Warnock, 27, who were rescued from the water but Mr Warnock later died.  
An extensive search of Lough Ree has been underway since the sinking.
It included, garda, naval and local diving clubs as well as divers from around the country. 
The search was assisted by, among others, local anglers, the civil defence, members of Inland Fisheries Ireland and members of the local community.
TOP STORIES

RTÉ News – News Headlines