Monday 30 June 2014 19.12
1 of 2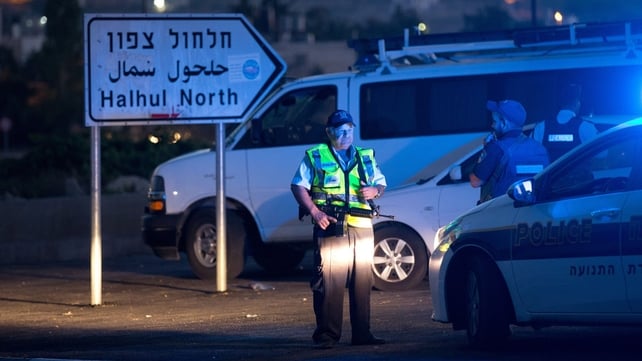 An Israeli policeman stands guard next police vehicles on in the village of Halhul, near the West Bank town of Hebron, where the bodies were found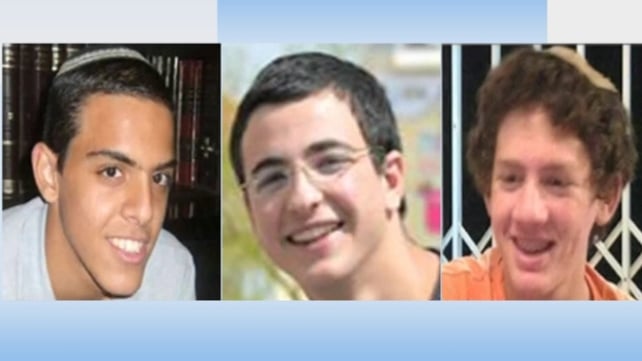 The bodies of three Jewish teenagers who went missing near Hebron two weeks ago have reportedly been found
Israeli security forces have found the bodies of three teenagers who went missing in the West Bank earlier this month and confirmed them as the Israeli seminary students sought since 12 June, Israeli media reported.
Israel had accused Hamas, which has its power base in Gaza, as being behind the abduction of the teenagers. 
Hamas has neither confirmed nor denied involvement.
Israel now says Hamas is responsible for the deaths. 
"I was filled with deep sadness upon hearing of the murders of Naftali Frankel, Gilad Shaer, and Eyal Yifrach by Hamas terrorists," deputy defence minister Danny Danon said in a statement that called for an operation aimed at "eradicating Hamas". 
Israel sent forces to areas of the West Bank to look for Gil-Ad Shaer and US-Israeli national Naftali Fraenkel, both 16, and Eyal Yifrah, 19. 
The three went missing near a settlement in the occupied West Bank.
Over 330 Palestinians, including 240 from Hamas, have been arrested by Israel since they went missing.
Since the start of the Israeli operation, some 40 rockets have been fired into Israel from Gaza, the military said.
Israeli Prime Minister Benjamin Netanyahu has urged Palestinian President Mahmoud Abbas to abandon a reconciliation pact he sealed with Hamas in April, a deal that led to the creation on 2 June of a Palestinian unity government of technocrats.
Hamas has called for Israel's destruction, although various officials have at times indicated a willingness to negotiate a long-term ceasefire. 
TOP STORIES

RTÉ News – News Headlines