Tuesday 10 June 2014 19.18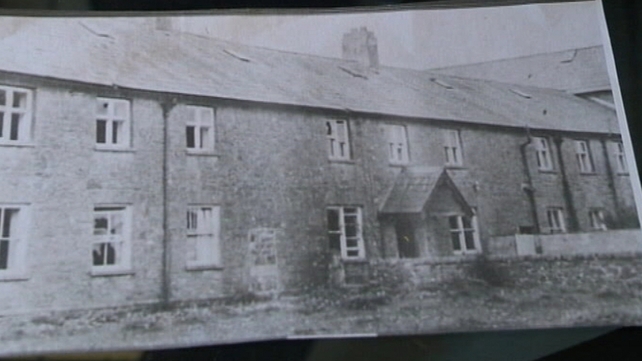 The Bon Secours home in Tuam, Co Galway
Ireland's Catholic Bishops have apologised for hurt caused by the church's role in the mother-and-baby home system and the often judgemental, stigmatising and unforgiving culture that underpinned it.
They say the highest priority is to enable those who were directly affected by the harrowing story of the homes to receive recognition and appropriate support. 
They have also expressed support for the Government's intention to publish legislation on "tracing" rights for adopted children and their mothers with due regard to the rights of all involved.
Welcoming the planned inquiry, they say it could seek to establish a clear, straightforward method for tracing and put in place resources to assist those who are searching for their parents or children.
In a statement issued from Maynooth, where they are attending their routine summer meeting, the bishops say the harrowing story which is continuing to emerge of life and death in the homes has shocked the people of the country. 
They say it is disturbing that the residents of the homes suffered disproportionately high levels of mortality and malnutrition, disease and destitution.
They also say it is sad for the Irish people to be reminded of a time when unmarried mothers were often judged, stigmatised and rejected by society, including the Catholic Church, and they lament that this culture of isolation and social ostracising was both harsh and unforgiving. 
On contemporary attitudes, they urge that everyone live out the Gospel message by ensuring that all children and their mothers always feel wanted, welcomed and loved. 
They apologise for the hurt caused by the church as part of the mother-and-baby home system, and say they are mindful of the words of Jesus, reported in the Bible, "Let the little children come to me, because it is to such as these that the Kingdom of God belongs".
The bishops say it is important that both the Commission and people in general approach the matters under investigation with compassion, determination and objectivity. 
The say more needs to be learned about what the society of the period during which the homes operated was really like and to consider the legacy it has left us as a people. 
But, above all, they say, we need to enable those who were directly affected to receive recognition and appropriate support. 
They say that to facilitate progress in the Investigation they encourage all those who had any responsibility for setting up, running or overseeing the Homes or adoption agencies to gather any documentation or information that might be of assistance. 
The prelates vow to continue to work at a local level to ensure that burial sites are appropriately marked so that the deceased and their families will be recognised with dignity and never be forgotten.
And finally, they ask for prayers for all who are personally affected in any way.
TOP STORIES

RTÉ News – News Headlines