Wednesday 14 May 2014 16.59
1 of 3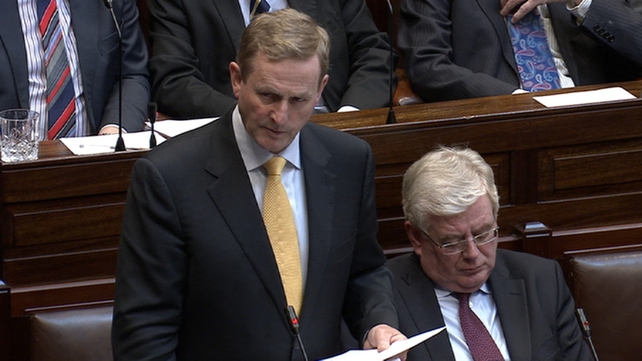 Enda Kenny said lessons had to be learnt so that the issues could never happen again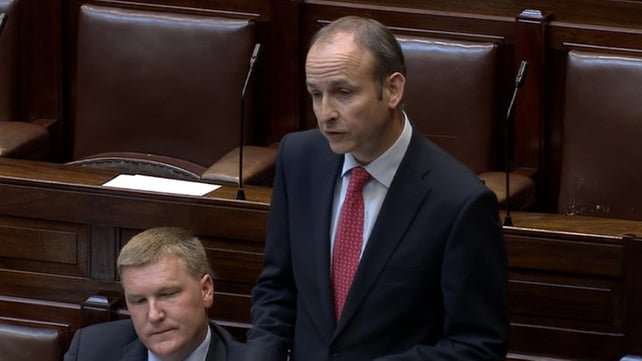 Micheál Martin said his party supported the inquiry but not attempts to politicise it
Labour TD Ciarán Lynch will chair the banking inquiry
Taoiseach Enda Kenny has said that the Irish people are entitled to a full account of the causes of the banking collapse.
He was speaking in the Dáil as the motion setting up a formal inquiry was moved.
Mr Kenny told TDs that the most effective way to establish the full truth of the circumstances that brought the banking system to the edge of collapse was through an Oireachtas inquiry.
There had been a collapse of corporate governance and risk management and lessons had to be learnt so that that could never happen again, he said.
Tánaiste Eamon Gilmore said the Irish people needed to see and hear from those centrally involved in the crisis.
Some public servants now retired had never had a chance to give their side of events and it was only fair that they be allowed to do so, he said.
There needed to be more than the dry narrative of a technical report to tell us how the decision to guarantee the banks was made, he added.
Fianna Fáil leader Micheál Martin said his party supported the inquiry but not attempts to politicise it.
He said he hoped it would mark an end to the Government's cynical and partisan approach to the crisis.
Mr Martin said the public had come to doubt whether politicians wanted to understand the crisis or to exploit it.
He said it would have been better if the Opposition had been consulted on who would chair it.
The banking inquiry will have nine members and as expected will be chaired by Labour TD Ciarán Lynch.
The other members are Sinn Féin's Pearse Doherty, Fine Gael's Eoghan Murphy, Kieran O'Donnell and John Paul Phelan.
Michael McGrath will represent Fianna Fáil and independent TD Stephen Donnelly will also serve.
The Seanad will also nominate two members; one from Government and one from the Opposition.
The quorum for the committee will be five, including at least one member from the Seanad.
This means that at least five members will have to be present for the duration of all meetings of the committee.
The initial task of the joint committee will be to scope out its remit and undertake preparatory work and make a report to the Committee on Procedure and Privileges.
TOP STORIES

RTÉ News – Business Headlines