Friday 25 April 2014 18.09
1 of 2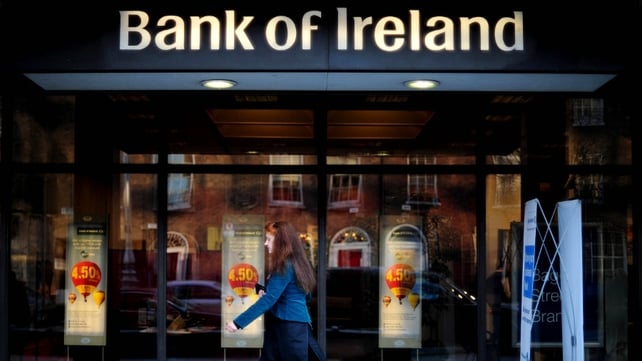 Bank of Ireland still seeing muted levels of credit demand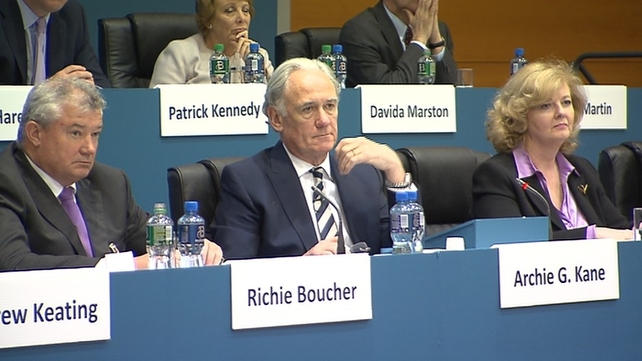 Bank of Ireland CEO Richie Boucher's pay package upsets some shareholders
Bank of Ireland said it has been profitable so far this year, and that trading has been in line with its expectations for 2014.
In a trading update, the bank reported higher margins on new lending, but said that repayments continued to exceed the level of new loans handed out as demand for credit remained muted.
"The macroeconomic environment and outlook in Ireland and the UK, which are our key markets, are continuing to improve in 2014", the trading statement – issued ahead of its annual general meeting today – added.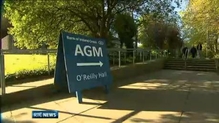 The bank also said its asset quality trends continue to improve in line with its expectations.
It said this reflected the improving economic conditions and the group's actions to "appropriately and sustainably work with those customers who are in financial difficulty".
Bank of Ireland said that total arrears in its Irish mortgage book have continued to fall in the first quarter of 2014, with reductions in both early and default arrears.
Bank of Ireland shares closed with losses in Dublin trade today.
The bank reported higher margins on new lending, and said it is actively seeking new lending opportunities "of the appropriate credit quality and at appropriate levels of return". 
Its net interest margin – a measure of the profitability of its lending – inched up to 2.05% in the first three months of the year from 2.03% in the second half of 2013 after substantial rises over the last 18 months.
Analysts described the NIM as disappointing, with Goodbody Stockbrokers saying they had expected a NIM of about 3%.
              
Today's trading update also revealed that loan volumes fell to €83.3 billion at the end of March from €84.5 billion at the end of December, a broadly similar pace of contraction to the second half of 2013.
"We have the capital, liquidity and infrastructure available to support our growth objectives in our core businesses," today's trading statement said.
BoI shareholders unhappy with management pay levels
Speaking at today's AGM, Bank of Ireland shareholder Dermot Carroll said the bank is the most "cruel and relentless" for going after defaulting borrowers.
He also told Bank of Ireland chief executive Richie Boucher "to stop treating public representatives like idiots".
Meanwhile, shareholder William Malone described Mr Boucher's salary as a disgraceful amount of money. But the bank's management defended its policy on pay and said that the CEO's package last year was unchanged on the previous year. 
TOP STORIES

RTÉ News – Business Headlines