Monday 03 March 2014 07.36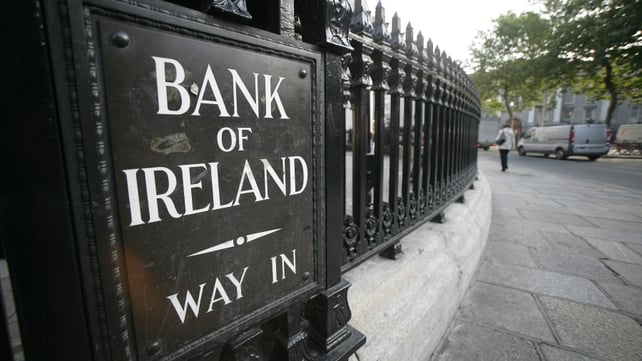 The bank says that mortgage arrears and small businesses in trouble remain its key priorities
Bank of Ireland has reported a loss before tax for 2013 of €569m, down from a loss of €1.4bn in 2012.
The bank said it saw a slow and steady improvement in the Irish economy during 2013.
In its full-year results for 2013, the bank said it operating profit, before impairment charges, was just over €1bn, up from €224m the year before.
It said mortgage arrears and small businesses in trouble remain its key priorities.
It added that eight out of ten of its "challenged" Irish mortgages with agreed restructuring solutions are meeting repayments.
The level of defaulted loans has fallen by €1.2bn, or by 6% since June 2013.
Similarly, the bank said, with SME loans it has reached a resolution in more than 90% of cases.
Bank of Ireland said it was a year of substantial progress for the bank, with its financial performance improving by almost €1bn, and taxpayer support repaid.
Chief Executive Richie Boucher said the bank is profitable and generating capital this year.
TOP STORIES

RTÉ News – Business Headlines