Tuesday 25 March 2014 06.42
1 of 2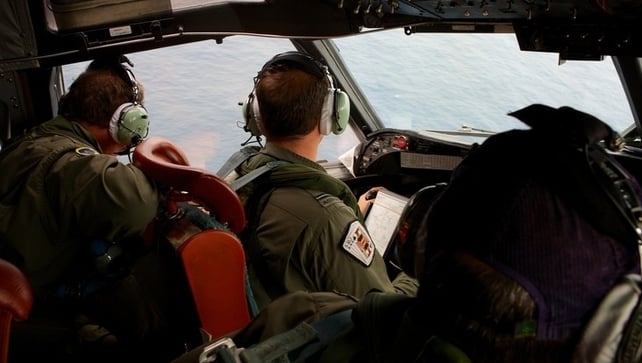 Authorities say search operations will resume tomorrow if weather conditions permit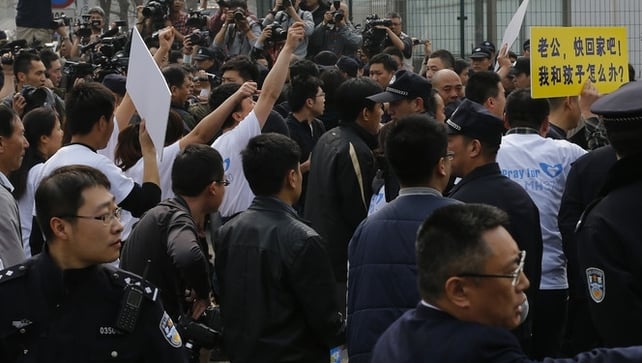 Relatives express their anger as they march to Malaysia's embassy in Beijing
Bad weather and rough seas have forced the suspension of the search for the missing Malaysian airlines passenger jet.
It comes after Malaysia said new satellite evidence showed the plane ended its journey in remote seas west of Australia, killing all 239 people on board.
Malaysia Airlines Flight MH370 vanished more than two weeks ago, while flying to Beijing from Kuala Lumpur.
Citing groundbreaking satellite-data analysis Malaysian Prime Minister Najib Razak, said yesterday that the plane had crashed thousands of miles away in the southern Indian Ocean.
Recovery of wreckage of the Boeing 777 could unlock clues about why the plane had diverted so far off course.
Theories range from a hijacking to sabotage or a possible suicide by one of the pilots, but investigators have not ruled out technical problems.
An international air and sea search in the area yesterday spotted several floating objects that might be parts of the plane and an Australian navy ship was close to finding possible debris, Australian Prime Minister Tony Abbott said.
However, the Australian Maritime Safety Authority, said gale-force winds, heavy rain and low cloud meant planes could not fly safely to the zone today, and waves of six metres or more forced the navy ship from the area.
"AMSA has consulted with the Bureau of Meteorology and weather conditions are expected to improve in the search area in the evening and over the next few days.
Search operations are expected to resume tomorrow, if weather conditions permit," AMSA said in a statement.      
Some relatives of those on board first received the news that the search for survivors was over in a Malaysia Airlines SMS message which said: "We have to assume beyond all reasonable doubt that MH370 has been lost and none of those on board survived."
There were hysterical scenes at the Beijing hotel where many of the relatives of those on board were staying. Most of the passengers on the flight, from Kuala Lumpur to Beijing, were Chinese.
A group reportedly representing families issued a statement describing the Malaysian airline, government and military as "executioners" who constantly tried to delay and deceive them.
"We will take every possible means to pursue the unforgivable crimes and responsibility of all three," said the statement on the microblog of the Malaysia Airlines MH370 Family Committee.
Malaysia Airlines said in a statement that it would make arrangements to fly relatives to Australia once it had approval from the investigating authorities.
TOP STORIES

RTÉ News – News Headlines