Tuesday 06 May 2014 14.49
1 of 2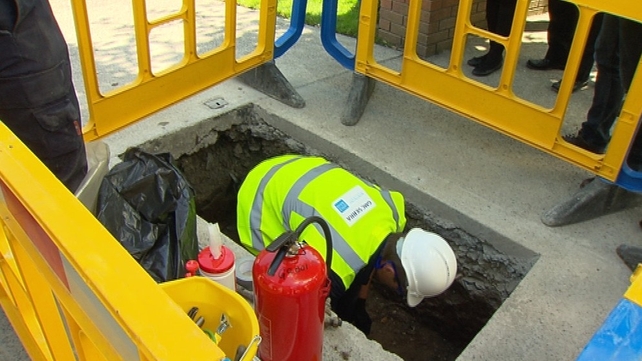 Phil Hogan said agreement had been reached between Government parties on water charges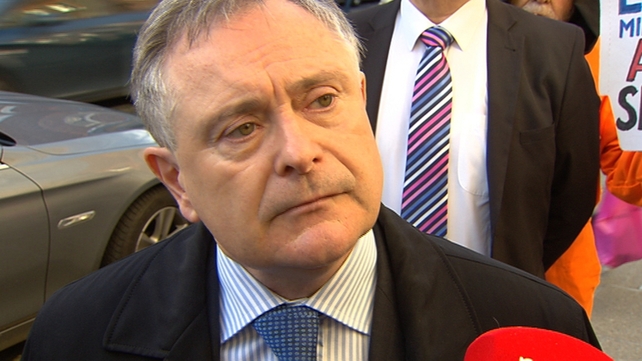 Brendan Howlin said there will be a 'decent' allowance for households
The Government has outlined the free water allowance households will receive and set out how Irish Water will be funded.
There will be a free allowance of 30,000 litres per household.
An additional allowance will be made to cover normal water consumption of children under 18, which the Government says will effectively mean water charges will not apply to children.
Charges will be capped for people with certain medical conditions and there will be €100 allowance for carers, pensioners and people with disabilities.
There will be no standing charge, but the Regulator may decide to impose one for holiday homes.
The Government says funding for Irish Water should allow for an average water charges bill of €240 a year and that tariff will remain fixed until the end of 2016.
If people do not pay their bills, their water pressure will be reduced.
Irish Water will be directed to take account of the quality of services provided to customers, including circumstances where services are reduced or restricted, for example due to boil water notices.
Regarding households that are not metered by the time the charges come in, Minister for the Environment Phil Hogan said they would primarily be charged on the basis of the number of residents in the house.
Earlier, Minister for Public Expenditure and Reform Brendan Howlin said the Government had constructed water charges in a fair way for families.
Speaking on his way into the Cabinet meeting at Government Buildings, he said: "We promised in the Programme for Government that there would be a generous allowance of free water to every household – particularly focused on children – and we have been working to achieve that and we have done that.
"We felt that having a standing charge, regardless of the amount of water you used, would be at variance with that policy – so we're glad that we've made that progress," he added.
Minister Howlin also said paying for utilities such as water was one of a number of difficult steps on the road to recovery.
Tánaiste Eamon Gilmore said he expected that Irish Water would introduce a set of measures to encourage water conservation.
He said there is currently a loss of water of about 40% from the system and added that the structure of the charging regime would incentivise conservation.
The water charges will be debated this evening as Fianna Fáil has tabled a Private Members' motion on the issue.
Minister of State for Housing Jan O'Sullivan said the Labour Party wanted to ensure the water charges were very fair and that people could control their own charges.
She said everybody will benefit from the abolition of the standing charge and anybody who wants to conserve water could do so.
TOP STORIES

RTÉ News – News Headlines