Friday 18 April 2014 07.28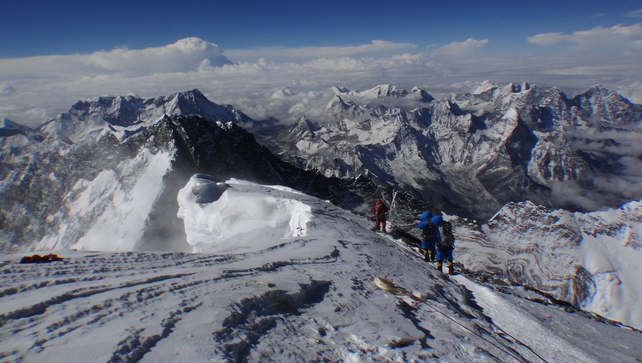 The avalanche happened at an altitude of about 5,800 metres in an area known as the "popcorn field"
At least six climbers have been killed after an avalanche struck Mount Everest early today, with all of the dead believed to be Nepalese sherpas working on the peak ahead of the start of the climbing season, officials said.
"Rescuers have already retrieved four bodies and they are now trying to pull out two more bodies that are buried under snow," Ang Tshering Sherpa, president of the Nepal Mountaineering Association, told AFP.
The avalanche occurred at around 6.45am (2am Irish time) at an altitude of about 5,800 metres in an area known as the "popcorn field", which lies on the route into the treacherous Khumbu icefall, Mr Ang said.
He said that many other climbers had also suffered injuries, but could not give exact numbers.
A tourism ministry official, who spoke on condition of anonymity, said the climbers were all of Nepalese origin and were preparing the route to the summit ahead of the main climbing season which kicks off later this month.
"So far, we know that 14 Nepali climbers were taking equipment and baggage up to the area, it is unclear how many have been hit," the official said.
An executive at a US climbing company told CNN that the avalanche had struck while guides were preparing the route for mountaineers.
TOP STORIES

RTÉ News – News Headlines