Saturday 18 January 2014 12.37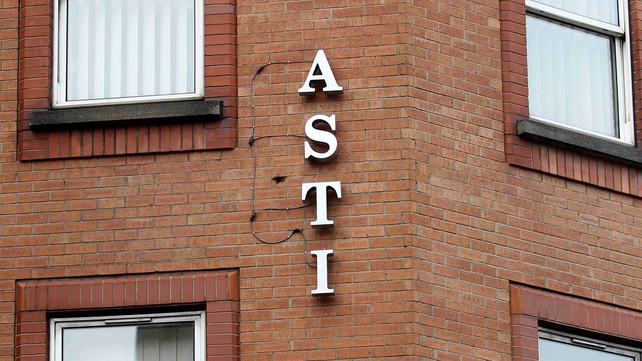 ASTI due to decide on whether to ballot members on co-operation with the new Junior Cert programme
The central executive council of teachers' union, the ASTI, will decide today whether to ballot their members on non co-operation with the programme to replace the Junior Cert, following the Teachers Union of Ireland's decision to do so.
The ASTI Central Executive Council meeting is under way at the Gresham Hotel in Dublin.
The new programme, covering the first three years of secondary education, aims to reduce the focus on a final exam and to allow more opportunities for independent,  as opposed to rote,  learning.
In a statement last night, the ASTI and the TUI expressed "grave disappointment" after a meeting yesterday with the Department of Education and teaching bodies to discuss the changes.
They said there was no genuine engagement on the issues of most concern to teachers.
A spokesperson for the TUI confirmed to RTÉ News that the union will ballot its members on non co-operation with the new programme after their concerns were not satisfactorily addressed at yesterday's meeting.
The TUI Executive Committee will meet on Friday next to discuss the wording and timing of the ballot.
After yesterday's meeting, the Department of Education said it will slow down the pace at which the new programme covering will be introduced.
It has also said an increased the amount of training will be provided to teachers to enable them to teach the new curriculum.
There were no firm proposals at the meeting on two key issues; a lack of resources in schools and concerns around school-based assessment.
But the department has proposed that sub-groups be established to look in detail at these two matters.
Schools are concerned that recent cutbacks and the loss of middle management posts in schools will hinder their ability to introduce the programme successfully.
TOP STORIES

RTÉ News – News Headlines