Wednesday 23 April 2014 06.37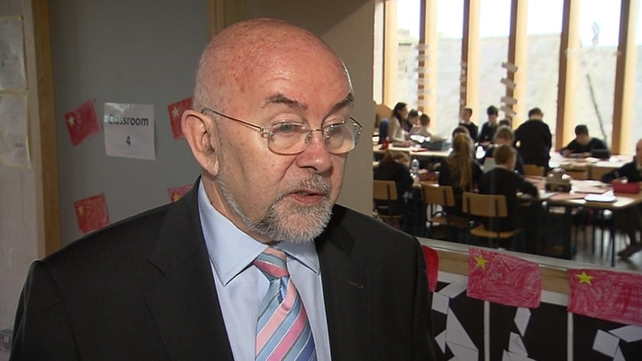 Ruairi Quinn received a frosty reception at the ASTI conference over Junior Cert reform
Minister for Education Ruairi Quinn is due to address the Teachers' Union of Ireland annual conference in Kilkenny later today.
The TUI has passed a motion calling on its executive committee to immediately engage in talks with the Association of Secondary Teachers Ireland for the purpose of uniting the two unions.
Yesterday, Mr Quinn was booed and heckled by ASTI members at their annual conference in Kilkenny over the issue of Junior Cert reform.
He also received a frosty reception when he addressed the Irish National Teachers' Organisation conference in Wexford. 
TOP STORIES

RTÉ News – News Headlines