Sunday 09 February 2014 13.31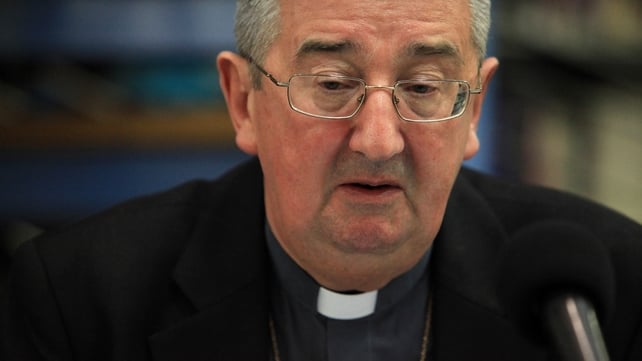 Archbishop of Dublin Dr Diarmuid Martin has said that some people in the Catholic Church may be homophobic
Archbishop of Dublin Dr Diarmuid Martin has said that some people in the Catholic Church may be homophobic.
Speaking on RTE's This Week, he said it was also possible that the teaching of the church could be used "in a homophobic way".
He said that the Church had to be very careful that in the forthcoming debate on the same sex referendum, that this was not done.
Archbishop Martin said he felt that the debate had already got off to a bad start.
"Debates on issues like this have to be carried out in a mature way so that people can freely express their views" while at the same time being respectful and not causing offence.
He said that, "in general", he believed that it was the person who was offended who defined what being offended is.
"Anyone who grew up in Ireland would have told jokes that were pointed at the gay community; at Travellers; it is part of the culture we grew up in, but we have to grow out of it," he said.
He said that church teaching was that marriage was between a man and a woman, exclusively, but that this approach did not exclude gay people from celebrating their union by a different means.
Martin not happy with speed of schools divestment
Dr Martin, said he was not happy with the progress being made to divest primary schools of Catholic patronage.
He said the progress was "too slow".
And he said that the process had been slowed down by resistance from local TDs, including some from the Labour party.
"Everybody is in favour of  diversity of patronage in schools, except when it comes to their own school.
"This is where you meet the resistance. I'm getting regular letters from TDs, even from the same party as the minister, throwing spanners in the works and wanting more consultation and  saying this is not going to happen," he said.
He said the process will now take longer than anyone expected. He predicted that "within a decade" the Catholic church may be the patron on half of the approximately 500 primary schools currently under its control.
He said that people who want their children to go to a non-religious school have a constitutional right to that.  
TOP STORIES

RTÉ News – News Headlines