A group of anti-water charge campaigners are staging a protest outside the GPO in Dublin, where Taoiseach Enda Kenny is launching the Government's plans to commemorate the 1916 Rising.
The protesters banged on the doors and windows of the GPO as Mr Kenny and Tánaiste Joan Burton addressed the crowd inside.
A heckler asked Mr Kenny what sacrifice he had made and shouted "shame on you" at him as the Taoiseach started to give his official speech to launch events for 2016.
Protesters outside also shouted: "Enda Kenny out, out, out" and "Irish Water will be free."
The Taoiseach continued his speech despite the protests.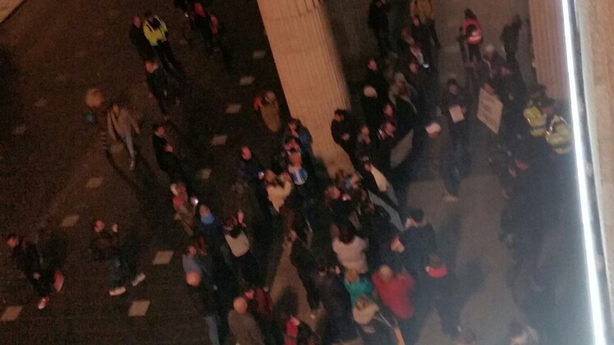 1916 relatives to lead military parade marking Rising centenary

RTÉ News – News Headlines