Wednesday 02 April 2014 12.08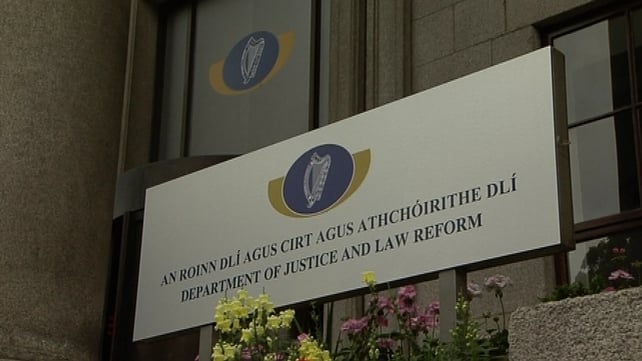 Justice committee to decide whether Brian Purcell should be called before it
The Minister for Communications has said the Secretary General of the Department of Justice must explain to the Oireachtas Justice Committee why a key letter on the Garda recording controversy was not passed to the Minister for Justice.
Pat Rabbitte said there may be a partial explanation for the lapse in the absence from their offices of both Brian Purcell and Alan Shatter at the relevant time.
The committee meets today to decide to call Mr Purcell and other figures involved in the controversy.
The letter, written by former garda commissioner Martin Callinan, was received by the department on 10 March and was addressed to the Secretary General.
In it Mr Callinan tells the department about the recordings of phone calls at garda stations.
He also says he consulted the Attorney General's Office on the issue on 11 November 2013.
Last night, Mr Purcell published a six-page report in which he explained the matters raised in Mr Callinan's letter.
He also confirmed that Mr Shatter was not briefed on the matter until the evening of Monday 24 March.
That was the day Mr Purcell returned to work after being away from the office since 15 March.
Meanwhile, Minister for Children Frances Fitzgerald has said she believes the Mr Shatter will survive the current controversy.
Speaking on RTÉ's Morning Edition, she said she believed Minister Shatter was the most reforming Minister for Justice Ireland had ever had.
She said what was important about the crises that had emerged in recent times was how the Government dealt with them.
Ms Fitzgerald said what mattered in relation to justice and policing was that there is reform.
She said the commission of inquiry, the new police authority, and the open recruitment of the Garda Commissioner would substantially change policing in Ireland and the justice system.
Hoax device found near Justice Minister's home
Separately, an investigation is under way after a hoax device was found in the housing estate where Mr Shatter lives this morning. 
Gardaí and the Army Bomb Disposal unit were called to the estate in Ballinteer shortly before 10am. 
Examinations were carried out and the device was later declared a hoax.
TOP STORIES

RTÉ News – News Headlines