Friday 04 April 2014 19.07
1 of 2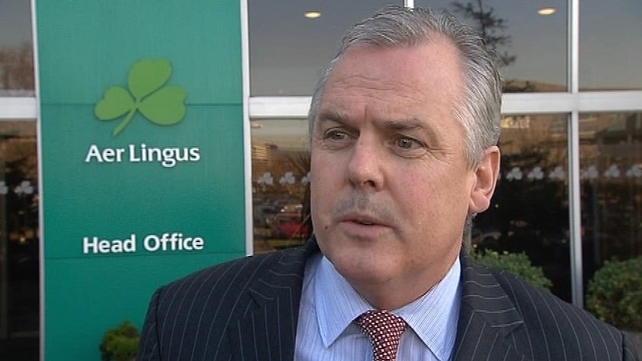 Aer Lingus HR chief Michael Grealy set to leave the airport in September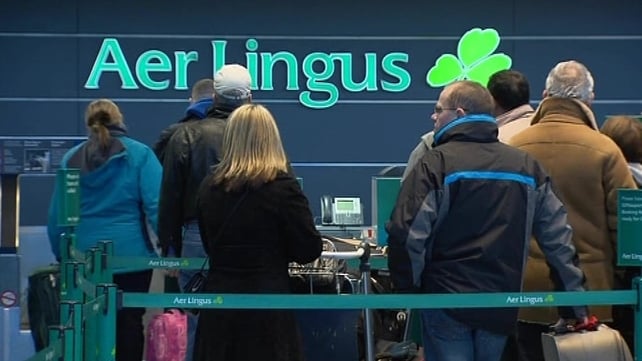 Aer Lingus' load factor down 5.2% in March due to Easter factor
The Director of Human Resources at Aer Lingus, Michael Grealy, is to leave the airline in September.
Mr Grealy's official title is Chief People and Change Officer. He joined Aer Lingus in 2009 from Bank of Ireland.
Last week, the airline's Chief Financial Officer Andrew MacFarlane said he would be leaving in September to pursue a career in the Middle East outside the aviation sector. 
Sources expressed hope that Mr Grealy, who is the airline's lead negotiator in the complex negotiations on resolving the €780m deficit in the aviation pension scheme, will remain until September in order to bring those negotiations to a conclusion. 
Meanwhile, Aer Lingus said its passenger numbers fell sharply in March due to the timing of Easter this year.
The airline said it carried a total of 703,000 people in March, a 7.1% drop on the same month last year. 
Its short haul passenger numbers fell by 6.8% to 628,000 from 674,000 the same month last year, while its long haul numbers were down 9.6% to 75,000 from 83,000 
Aer Lingus also said its load factor – how many seats it fills on each flight – fell by 5.2% to 74.7% in Mach 2014 from 79.9% in March 2013. 
The short haul load factor eased by 3.4% to 73.9% while its long haul load factor decreased by 8.3% to 76.1%
However, passenger numbers on its Aer Lingus Regional operations – operated by Stobart Air – rose by 8% to 94,000 from 87,000. 
The year-on-year comparison though is slightly misleading as Easter fell at the end of March last year which would have given a boost to the 2013 figures. Easter is in April this year.
Meanwhile, UK low-fares airline easyJet said it carried an increased number of passengers last month.
EasyJet said it flew 5.10 million people in March 2014 – a 4.8% rise on its March 2013 performance.
In the 12 months to the end of March, EasyJet carried 61.83 million passengers – a 3.5% increase on the previous 12 months.
Yesterday, Ryanair said it carried 5.2 million passengers in March 2014 – a 4% dip on its March 2013 figure.
TOP STORIES

RTÉ News – Business Headlines