Thursday 20 February 2014 12.52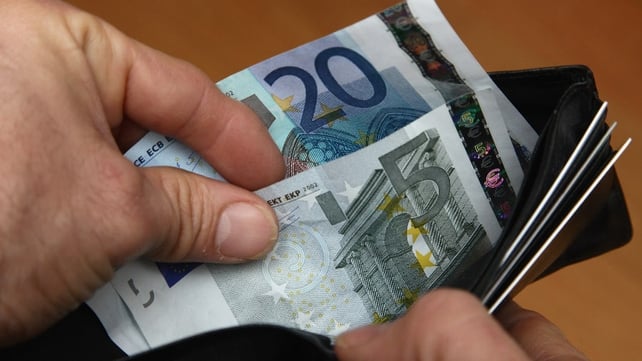 Inflation was up 0.2% in the year to January, but down 0.5% in the month
Consumer prices were down by half a percent in the month of January, according to the Consumer Price Index from the CSO.
When compared to January last year, consumer prices were 0.2% higher.
Education accounted for most of the annual increase with prices in that domain up 4.6%.
Alcohol and tobacco prices also recorded a greater than 4% increase.
Household and furnishing costs were down by 3.3%.
 
The annual rate of inflation for Services was 1.7% in the year to January, while Goods decreased by 1.8%.
Services, excluding mortgage interest repayments, increased by 3% in the year since January 2013.
Inflation to remain depressed
Alan McQuaid of Merrion Stockbrokers said the figures demonstrated that inflationary pressures remained fairly weak.
He believes that domestic inflationary pressure will remain depressed for some time to come.
"The residential property tax has hit disposable incomes hard, which in turn is weighing negatively on spending power," he said.  
"At this point in time, it looks like deflation rather than inflation is the bigger threat to the economy, and it is not just in Ireland. Euroland inflation currently stands at just 0.7%, way below the European Central Bank's target of close to 2%," he added.
He believes the ECB may be prompted into further remedial action including a further cut to the key interest rate.
David McNamara of Davy said the story remained much the same as it did in 2013 with externally-driven oil prices and interest rates keeping a lid on inflation.
"In contrast, domestically-driven services inflation is now running at a much punchier 3%, better reflecting the recovery in the domestic economy through the second half of 2013," he added.
The spectre of deflation is not a huge concern, he believes.
TOP STORIES

RTÉ News – Business Headlines