Friday 28 March 2014 21.37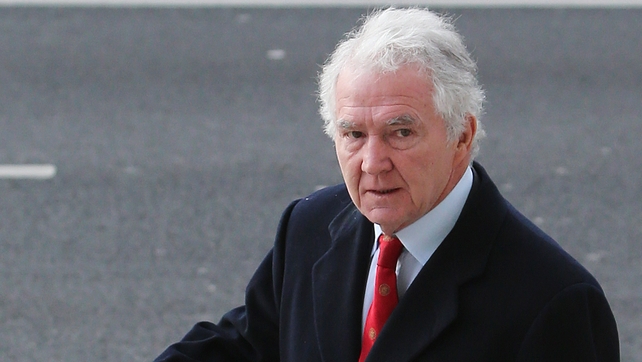 Seán FitzPatrick stepped down as chief executive of Anglo Irish Bank in late 2004
The former chairman of Anglo Irish Bank told gardaí he was brought in to mend fences but not to negotiate with Seán Quinn after Mr Quinn had a row with Anglo's chief executive David Drumm.
The Dublin Circuit Criminal Court has been hearing details of four interviews carried out by gardaí with Seán FitzPatrick four years ago during the investigation into transactions now at the centre of his criminal trial.
Mr FitzPatrick stepped down as chief executive of Anglo Irish Bank in late 2004 and became non-executive chairman of the bank in January 2005.
Mr Drumm took over as chief executive.
He told gardaí that after the Maple Ten deal went through relationships between the bank and Mr Quinn were "at an absolute bottom line" as he had fallen out with David Drumm.
Mr FitzPatrick said: "The only other person that David saw as being able to speak to Quinn was me. My instructions were clear: mend fences, not negotiation."
When asked if he was stepping outside non-executive director role, he told gardaí: "I have to be quite tough with you, this was the single biggest transaction of the bank … he was threatening legal action and they needed someone to talk to him and I was the obvious person in the bank, I didn't negotiate, I wasn't asked to negotiate."
The deal, which went through on 14 July 2008, involved the Maple Ten buying a total of 9.4% of Anglo shares.
This was intended to unwind businessman Mr Quinn's 29.4% control of Anglo. The trial has previously heard that Mr Quinn was unhappy about the transaction after it had taken place.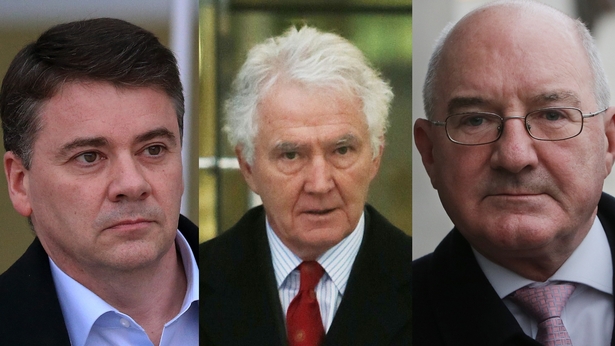 Mr Fitzpatrick did not agree with gardaí that it was strange that he had not been told the identities of the Maple Ten and was left out of the equation, yet was brought in at other times to speak to Mr Quinn.
When asked if he was "a bit put out" that he had not been told the names of the Maple Ten, Mr FitzPatrick said: "Well, he (David Drumm) was the chief executive and he had to come through with a solution and he now had a solution.
"The problem had come up at every board meeting and we had been worrying about it for months. What are we going to do with it? How is it going to be solved?
"Suddenly, he came out and said it was solved and I'm keeping the list tight. Why would I come out and say how dare you? Why would I do that?"
During cross-examination by counsel for Mr FitzPatrick, Michael O'Higgins, gardaí agreed that at all times Mr FitzPatrick had co-operated fully and had answered every question.
Mr O'Higgins said his interviews had generated hundreds of pages, which was in stark contrast to some of the other non-executive directors who made statements through their solicitors.
Mr FitzPatrick is accused, along with former executives William McAteer and Pat Whelan, of providing funding for the purchase of its own shares in contravention of the 1963 Companies Act.
They have been charged at Dublin Circuit Criminal Court with 16 counts of providing unlawful financial assistance to 16 individuals in July 2008 to buy shares in the bank.
The 16 individuals are six members of the Quinn family and the Maple Ten group of investors.
Mr Whelan has also been charged with being privy to the fraudulent alteration of loan facility letters to seven individuals in October 2008.
Mr FitzPatrick, 65, of Greystones, Co Wicklow, Mr McAteer, 63, of Rathgar, Dublin and Mr Whelan, 51, of Malahide in Dublin have pleaded not guilty to all charges.
TOP STORIES

RTÉ News – Business Headlines