Updated: Thursday, 13 Feb 2014 08:30 | Comments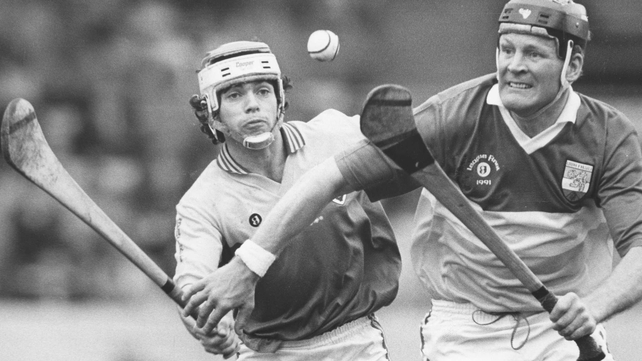 Wexford's Sean Flood and Joachim Kelly (r) of Offaly pictured in the 1991 NHL final
Live
Video
Audio
By Joe Dooley
Following a great hurling season in 2013, all hurling supporters are keenly looking forward to the 2014 season which gets going this weekend. 
The game of the weekend sees defending champions Kilkenny against All-Ireland champions Clare in a mouth-watering clash in Ennis on Sunday. 
A lot of pre-season work has been put in over the last few months by managers and players in preparation for the start of the league and we will see this weekend how teams are shaping up for the year ahead.
As manager with my own county, Offaly, I approached the league as a competition in which to get real good match practice, and try to find and blood new players.
The main objective was to gain promotion or avoid relegation while ensuring that the team were putting in the hard work to be able to compete physically with the top teams come the Championship.
At the end of the day for me it was all about Championship performances. 
Having said that, all managers are under pressure from supporters and county boards to win league games so you are always mixing heavy training some weeks with less on the week you wanted to play well and get a result.
This is why you can get so many up and down performances from teams during the league. All managers will be trying to balance all of the above over the next couple of months and it is not easy. 
Division 1A and 1B will be extremely competitive this year and every game played will be hard won.
Lose a couple of early games and you are facing the prospect of relegation and missing out on the quarter-finals. 
This is not the end of the world as Cork proved last year by reaching the All-Ireland final after being relegated but it may not be so easy for them to gain promotion out of 1B as Limerick have found in recent years.
The revised changes to the league structure, where the top four teams in 1A play the top four in 1B in quarter-finals, will add to the competitiveness of the games and ensure most teams get a couple of extra top-class games in April when ground conditions are better.
"Only a small number of teams actually set themselves a target of winning the league"
The only drawback with the current structure is the fact that all teams will play six games in a seven-week period. 
This is a heavy schedule for amateur players. The stronger counties are at a big advantage in that they have greater strength in depth to cope with injuries and can rest key players if required.
In reality probably only a small number of teams actually set themselves a target of winning the league. 
If you reach a semi-final or final well then you will give it a real go. All managers will still want to see their players putting in honest efforts every day they play.   
In Offaly we were never too concerned about trying to win the league preferring to preserve our energies for the Championship. 
The one year we did manage to win it, in 1991, we did so from playing in Division 2.
Our joy was short lived as in the Championship a few weeks later we were beaten in the first round by Dublin, our earliest exit for over a decade.
This reinforced our belief that the league was not the time of the year to be peaking.    
As a player I much preferred the league when there were four games in the autumn because they were generally played in front of good attendances and good conditions and not too much training was required as you had a residue of fitness from the club championships.
The games were very competitive and generally afterwards you met up with team-mates and supporters for a few social drinks. It was less serious and the hurling was more enjoyable.
Being an inter-county hurler now with the top teams is a very serious commitment with huge amounts of time being put into training, gym work, ball work, diets etc. 
We did take our training and preparations very serious once we started back in the New Year but we had an off-season break. Nowadays there is no let up with many county teams back training since last November and even earlier. Burn-out of players is going to be a serious problem down the road.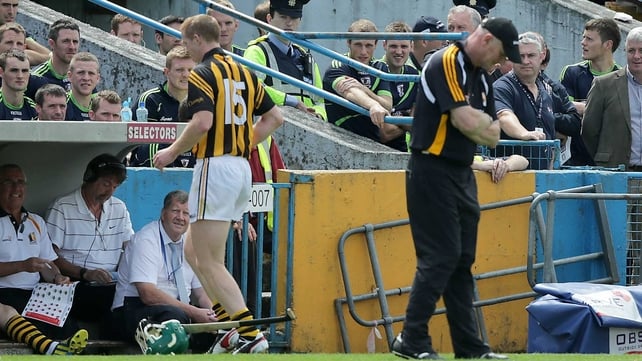 This week we have had some talk about the use of cards in hurling. The present yellow and red card system is generally working well but I think the possible introduction of the black card would be overkill for hurling and would only complicate matters for referees.
Hurling is generally played in a very sporting manner and lacks some of the cynical fouling that you can get in football.
It is also a much faster game for referees to keep up without adding the complications of monitoring black cards. 
If it's not broken why fix it?
The M Donnelly Interprovincial Hurling semi-finals were played last weekend and, as manager of Leinster team, I have to say that the attitude of the players to this competition is brilliant despite the timing of the competition so close to the start of the league. 
The final against Connacht  is scheduled for the first weekend in March and let's hope it gets the promotion and support the competition and sponsor deserve.
User contributions and/or comments do not, unless specifically stated, represent the views of RTÉ.ie or RT&Eacute.
Click here for Terms of use

RTÉ Sport sport headlines