Updated: Thursday, 06 Mar 2014 18:11 | Comments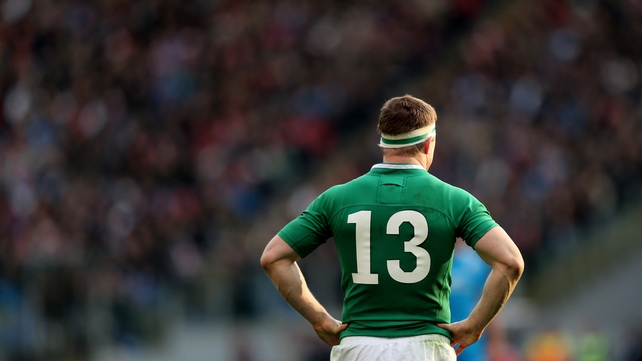 "Having reviewed his three performances for Ireland in this RBS 6 Nations in detail, I know for certain that he is still operating on a world class level"
By Bernard Jackman
I am told 134 Irish players have played with Brian O'Driscoll over the course of his Test career and I certainly appreciate how privileged I was to have been one of them.
It is said that "good players inspire themselves, but great players inspire others" and that is certainly true in O'Driscoll's case. He is the ultimate competitor, always demanding more of himself and those around him and always evolving his game.
His last home match for Ireland will be an incredible occasion.
O'Driscoll's play is always a talking point and some lazy journalism after the defeat to England questioned his ability to perform on the international stage at this point in his career.
Having reviewed his three performances for Ireland in this RBS 6 Nations in detail, I know for certain that he is still operating on a world class level.
That is remarkable. The game has changed to a massive extent since he started playing Test rugby 15 years ago. For example, there is no comparison between how well teams are organised defensively now compared to even five years ago, when front-row forwards were still sitting ducks in the defensive line.
That is simply not the case any more.
This year, O'Driscoll has become a target-setting runner off set-piece ball, crashing the ball over the gainline to put Ireland on the front foot.
It is selfless play, especially given the fact that he is not a big man, and it is simply unrealistic to expect him to make linebreaks when he is performing that role.
O'Driscoll still has attacking spark
But, as he has shown in flashes in this tournament, O'Driscoll still has a spark and if we can create any little fracture in the Italian defence on Saturday, he is more than capable of exploiting it.
There should be opportunities against Italy this weekend.
The Azzurri's away record in this competition is appalling – they have not won outside of Italy in the RBS 6 Nations since 2007, shipping 17 defeats on the bounce away from home.
They were unlucky not to beat an average Scottish team but look like strong candidates to finish with the wooden spoon.
As an aside, there is a strong argument that their coach Jacques Brunel should be in charge of his native France. Brunel was part of the French management team under Bernard Laporte from 2001 to 2007 and led Perpignan to the Top 14 title in 2008, beating a Vern Cotter/Joe Schmidt-coached ASM Clermont in the final.
With Italy, he has tried to expand on the forward-orientated style that Nick Mallet had Italy playing and are now playing with a lot more width.
It has had an effect. For example, Italy have made an average of 100 metres a game more than Wales and have also beaten more defenders than Warren Gatland's men.
Their young out-half Tommasino Allan has shown some nice touches, but he has been replaced by Luciano Orquera for this match. Orquera is an average number ten as a game-manager and I cannot see him exerting a major influence.
Loss of Parisse a huge blow for Italy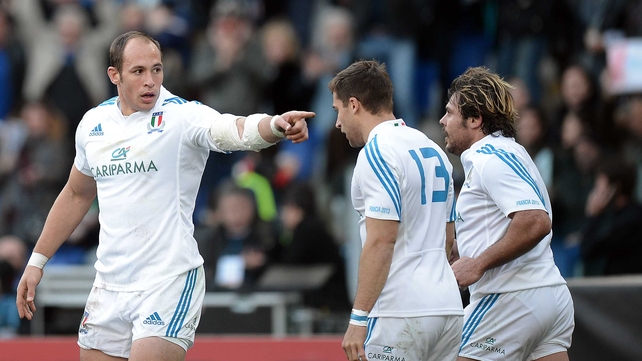 The loss of Sergio Parisse is a huge blow as even with his class in the pack Italy have struggled to create and take scoring chances.
Ireland have only conceded one try so far and I expect us to cope comfortably with the Italian attack.
On the Irish side, I thought there would be more than one change to the starting team this weekend. Joe Schmidt stated pre-tournament that he expected to start 21 players over the course of the competition but with major changes unlikely for the France game, it now looks like we will use only 18.
In part, that is down to the need to give the likely starters a match before Paris as all bar Mike Ross, who benched for Leinster, had the weekend off.
In truth, the team selection is not centrally important this week.
I expect a dominant Irish performance as Ireland are fitter and better organised than Italy and should be able to take advantage of that.
Ireland have shown real consistency and the improvement in our scrum, lineout, defence, discipline and tactical variety has been extraordinary.
That does not mean there are no 'work-on' areas for Ireland.
The tactical approach, breakdown play and accuracy of execution of 'powerplays' are three that will have been looked at.
In hindsight, we probably underused the lineout maul, instead trying to take advantage of the fact that England defend standing close together by going wide quickly.
Our pre-designed 'powerplays' actually worked and the Rob Kearney-move yielded a try. Unfortunately, the accuracy was slightly off on a couple of other occasions and we let England off the hook.
Ireland – aggression and breakdown improvement needed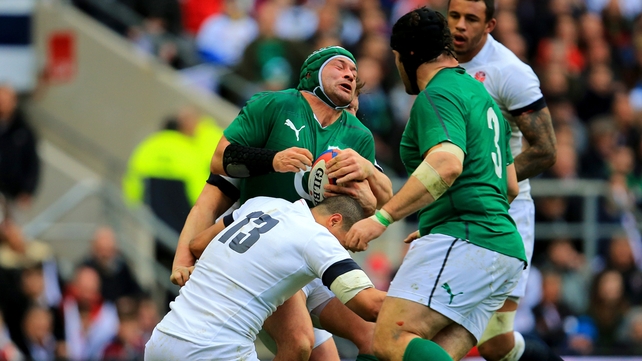 We also struggled at the breakdown. It was excellent against the Scots and Welsh, with Irish ball carriers attacking the space either side of their defenders, making the ball presentation and clean-out easy.
England, using their tight spacing, size and physical strength, made it very hard to carry the ball effectively and often their tackler was able to stay on his feet post-tackle.
That meant additional Irish players had to be committed to the clean-out at the ruck, leading to slow ball and some crucial turnovers.
That is an obvious area to focus on and I expect Ireland to bring more aggression alongside our excellent technique against the Italians.
I also expect Ireland to have worked on their counter-attacking systems from kick returns and turnover ball as Italy, along with France, have the worst kick chase and defensive realignment quality of the teams in the Six Nations.
Italy are an honest team who rarely get the reward for their hard work and that trend is likely to continue this week.
I expect Schmidt's side to set a high-tempo which Italy will struggle to stay with, and Ireland going on to win by 20 points or more.
Live television coverage of the RBS 6 Nations from 13:30 on Saturday 8 March (Ireland v Italy and Scotland v France) and 14:30 on Sunday 9 March (England v Wales) on RTÉ Two and RTE.ie (Ireland only). Live radio coverage of Ireland v Italy on Saturday Sport (14:00) on RTÉ Radio 1 and RTÉ.ie (Worldwide).
User contributions and/or comments do not, unless specifically stated, represent the views of RTÉ.ie or RT&Eacute.
Click here for Terms of use

RTÉ Sport sport headlines