Updated: Friday, 21 Feb 2014 14:16 | Comments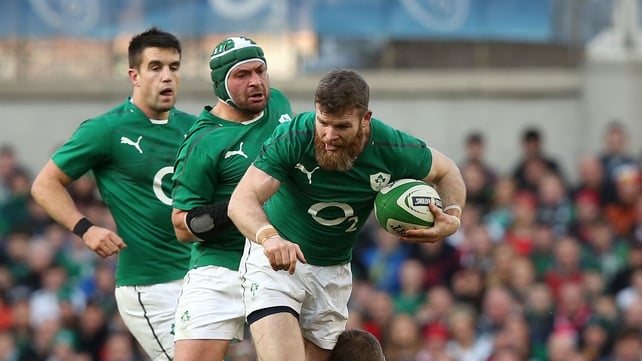 Gordon D'Arcy carries into contact – footwork and fight on the ground are among the key 'details' that Ireland have focussed on so far
Live
Video
Audio
By Bernard Jackman
When Joe Schmidt sets out his plan for the week he likes to try and hit a ratio of 80:20 in terms of the time spent concentrating on his team as opposed to the opposition.
Ireland will have looked at England's strengths early in the first part of the week, gaining an awareness of what they face and also having that little bit of fear instilled into them. The squad will have then spent the next chunk of time with a real focus on 'Team Ireland' before a little recap later in the week to refocus the minds and reduce the chance of any surprises for the defence.
As Ireland get ready for, what I believe is, the hardest match we will have in this year's championship, I'll do the same.
When Schmidt looks at England, the Ireland coach will see a strong squad that is probably superior to Ireland in terms of physical power and athleticism. They are very structured in both attack and defence and they play like a team that has total belief in the game plan and rugby programme that Stuart Lancaster and his coaching staff are implementing.
England: Creative deficit their major disadvantage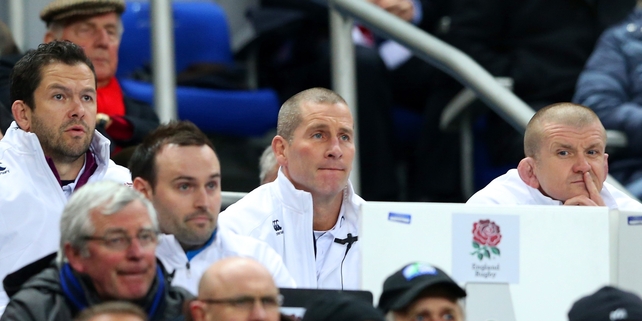 They played the majority of the rugby against France in Paris and really should have closed out the win. Against Scotland, they were dominant in nearly every facet of the game but again lacked that killer instinct to run up a big score. Looking back a little further, they demolished New Zealand up front in November but lacked the creativity in the backs to make it count and blew the opportunity.
It is that lack of creativity and spark that is their Achilles heel.
On that front, it is interesting that they have decided to bring the young Bath out-half George Ford in to the match-day squad as he has been pulling the strings brilliantly for his backline at club level recently. It is an interesting dynamic that Andy Farrell, the England backs coach, might have to drop his son Owen at some stage, but it is hard to see England being successful at the World Cup unless they find that spark behind.
England have also lost tighthead prop Dan Cole, who has been ruled out for the rest of the season. Some pundits think Ireland will struggle in the scrum because of what happened two years ago, but I completely disagree.
The really important dynamics in this case are the fact that you can have two props on the bench, and the new engagement laws suit. Both of those changes suit tight, technically efficient scrums like ours. Those changes, even more than Cole's absence, can help our scrum get on top.
I think our lineout has the edge as well. It is operating at a world class level under John Plumtree with everything from the call, throw, jump, lift and delivery working like clockwork. On the defensive side, we have been making really good reads and putting a lot of heat on the opposition throw.
But even before set-piece, the foundation blocks for any away win are solid defence and discipline.
In over 160 minutes so far, Ireland have not conceded a try and have given up only nine points. And we have a tackle success rate of 94% – the target for most defence coaches is around 90%.
Defence a key building block for Ireland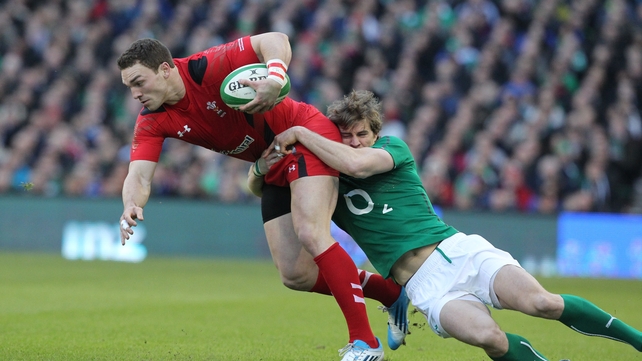 Les Kiss spoke during the week about Ireland working on making sure they are staying out of the referee's eye and giving him a "good picture".
They are achieving that, but at the same time, they are unbelievably competitive at the defensive ruck, which is always a major potential flash point for penalty concessions.
The fact that Ireland have given away just 35 penalties in five games so far under Joe Schmidt is testament to the work they are doing both on technique and understanding referees.
We have heard a lot about 'attention to detail' and it is worth taking a closer look at what that really means.
In this case, Schmidt makes a point to speak to each referee pre-match and ask them if there is anything that Ireland are doing that worries him. If there is, he says we will try to change it. That gets the relationship off to a good start in a situation where some coaches can be confrontational. It might only make a 1% or 2% difference but I would rather have it working for us than the opposition.
On the attacking side, "powerplays" – pre-planned attacking patterns from scrum or lineout – have always been a big part of Schmidt's armoury. He had a very high success rate with Leinster and Clermont in converting these into tries.
Rory Best's try against New Zealand came from a linebreak from a powerplay, while the Andrew Trimble break down the right against Wales was also created by one. It is especially in the organisation of these plays that Schmidt's phenomenal attention to detail really shines through.
Having watched the Andrew Trimble example extensively I have to be honest and say that, as a specialist defence coach, I can see how easily an attack with the timing, shape, decoy runners and blocking lines Ireland showed in that example has the potential to rip any team apart.
I expect Schmidt will have a couple of specially designed options this weekend and in a game where linebreaks and tries are likely to be in short supply, that ace up Ireland's sleeve could be crucial.
The other area where the 'attention to detail' factor becomes really important is ball presentation.
A small, thought experiment is helpful to get an idea of what the ball-carrier is trying to achieve: imagine the tackler is a tree and that the ideal scenario for a ball carrier is to run at the branches rather than the trunk.
Ireland have been very good at that, finding little soft shoulders to attack either through their footwork or with a late change of angle onto the pass. Ireland are not the biggest side in the world so it is vital that they fight on the ground in order to be able to present the ball perfectly.
Numerous times against Wales you saw Irish players land on their left shoulder and make a full body roll to finish on their right shoulder or vice versa. That makes it very hard for any 'jackaler' to get purchase on the ball and attempt a steal.
Those small details are the difference between winning and losing for elite teams in any sport. It is about executing the fundamentals consistently well rather than focussing on the flashy 50:50 stuff.
Even though England are more powerful and athletic, I am very hopeful that Ireland will win and would only qualify that by saying that I think Ireland will have to play better than what we have seen in the first two matches to do so.
With two weeks' preparation, continuity in the team selection and that ability to make those small details add up, I believe Ireland will do so.
13:00 on Saturday 22 February (Italy v Scotland and England v Ireland) on RTÉ Two and RTE.ie (Ireland only). Live radio coverage of England v Ireland on Saturday Sport (14:00) on RTÉ Radio 1 and RTÉ.ie (Worldwide).
User contributions and/or comments do not, unless specifically stated, represent the views of RTÉ.ie or RT&Eacute.
Click here for Terms of use

RTÉ Sport sport headlines