Updated: Tuesday, 28 Jan 2014 11:47 | Comments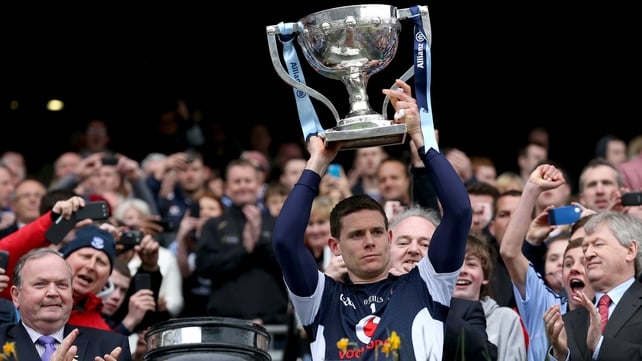 Stephen Cluxton lifts the trophy after Dublin defeated Tyrone in the 2013 Division 1 decider
Audio
By James McMahon
Here we go again. Counties are finalising their preparations for a league campaign that they hope will act as a springboard for a positive return come the summer.
New players and formations will be tried out. Some squads will see the benefits of this process more so than others. Between February and April it's all about getting the blend right.
Momentum going into the championship is crucial, particularly over the last decade when the league reverted to a competition played in the same calendar year. Tyrone (2003), Kerry (2004, 2006), Cork (2010) and Dublin (2013) all completed a Division 1/All-Ireland double. Last season Meath and Monaghan escaped from Division 3 en route to good things in the summer.
Go back to 2009 and Antrim and Sligo, both promoted from Division 4, gave Kerry their fill of it in the qualifiers.
Needless to say, some may prefer to put all their eggs in the championship basket. That was very much the mantra of Mick O'Dwyer, in spite of guiding Kerry to a number of league titles and overseeing an appearance in a decider for both Kildare and Laois.
Last season Jim McGuinness played down Donegal's relegation to Division 2. Yet, tellingly, Mickey Harte believes that no team will win the All-Ireland coming from the second tier.
There is no doubt, however, that in the months ahead teams will desperately want to avoid relegation or be the outfit that props up Division 4. Playing in a divisional decider at the end of April will cap of a satisfactory campaign
There is much to speculate on and no shortage of talking points to be addressed before any ball is thrown in.
1. The opening weekend
Dublin v Kerry under lights at Croke Park is a fitting way to get the show on the road on Saturday next. With the Dubs taking on Kilkenny in Walsh Cup hurling final beforehand, there is sure to be a healthy crowd at GAA HQ.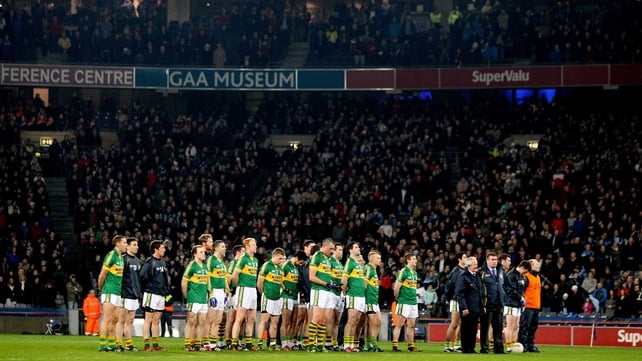 On the same night Derry take on Tyrone in Celtic Park, Down host Monaghan in Newry, while Fermanagh are the visitors to Cavan.
The counter attraction of Ireland's Six Nations opener against Scotland may take some of the focus from Sunday's games. Nevertheless there are enough intriguing pairings to analyse afterwards.
2. Black Card
Introduced in the pre-season competitions, where the issuing of the card was relatively low. The competitive league series, however, will act as a more reliable barometer of its effectiveness.
A consistent approach from referees would help. In particular let's hope the black card debate does not dominate the closing stages of the campaign.
3. Swashbuckling Dublin
Last spring the Dubs signalled their intent with some explosive performances in the league. In the main they carried that through to the championship. Will Jim Gavin's men be equally as swashbuckling this spring? Will others seek to emulate their approach?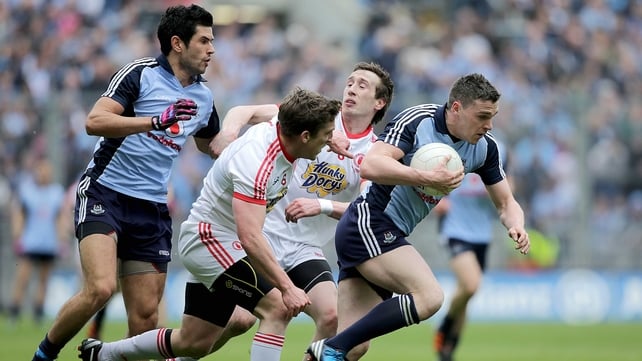 In getting to the McKenna Cup final, Tyrone's attacking prowess has been praised and the scoreboard operator has been busy. A realisation, perhaps, of a change in emphasis that must be adopted if the Dubs' gallop is to be halted this year.
Tyrone host Dublin in their final regulation game in Division 1 on 6 April
4. 'All changed, changed utterly'
Cork footballers begin 2014 with a new manager, Brian Cuthbert, and a squad minus prominent names due to retirement. Alan Quirke, Graham Canty, Paudie Kissane, Noel O'Leary and Pearse O'Neill have moved on. Ray Carey and John Hayes have returned to the squad, however.
The Rebels have had decent U-21 success in recent seasons and it will be interesting to see how Cuthbert blends it all together.
5. Mayo's quest for a title
Would winning the league benefit Mayo in terms of their quest to finally land Sam later in the year? Manager James Horan has hinted that they will give the spring campaign a good go.
An alternative view from former player David Brady is that the Green and Red could find it tough in the weeks ahead.
In any event, Mayo have had a long stay in Division 1 and you'd expect they will want to remain in the top flight. Finding another scoring forward or two in the short term would certainly aid their cause.
6. New role for Galvin?
In the McGrath Cup, Paul Galvin lined out at No 6 for Kerry. It's an interesting experiment, but the jury is out as to how effective he will be. A few games in the league will tell us more.
Colm Cooper's switch to the other '40 worked a treat last season, but opponents will have a plan in place to curb his effectiveness once he returns from club duty with Dr Crokes.
Long-term injuries see Kieran Donaghy, Killian Young and Darran O'Sullivan on the sidelines.
Kerry had a poor start to the 2013 league, but recovered well to stave off relegation. Three of their first four games this year are away to Dublin, Mayo and Kildare respectively. In what again will be a keenly fought section getting points on the board early on will be crucial.
7. Donegal seek quick return
After a winter of some upheaval, where Donegal put in place a new backroom team, regaining Division 1 status will be the goal for Jim McGuinness and co.
However, as Tyrone found out in recent seasons, a swift resumption should not be taken for granted.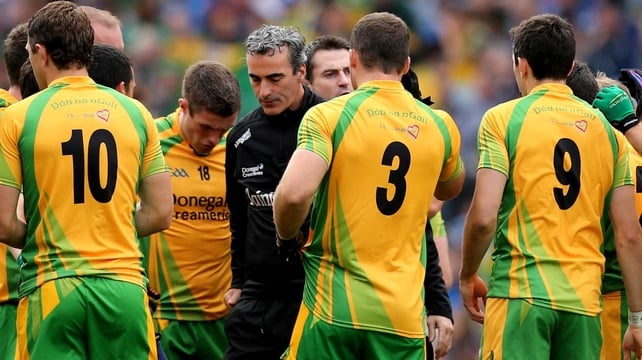 Donegal begin with away trips to Laois and Galway and with Meath and Monaghan also vying for promotion, a ticket back to the top flight will be hard-earned.
8. 'Great Expectations'
Cavan's graph has been on the rise of late. They will now be keen to escape from Division 3. The bookies, for one, have faith in them to do just that.
Elsewhere, Antrim, with 'Baker Bradley' back at the helm, look the most likely to top Division 4. Tipperary look good enough to join them.
Following their exploits last summer London football is on a high. With that, though, comes pressure to deliver a more productive league campaign.
Live radio coverage of the Allianz NFL meeting of Dublin and Kerry on An tSraith Náisiúnta from 19:00 on Saturday 1 February on RTÉ RnaG and RTÉ.ie (Worldwide). Live coverage and updates of all the day's action on Sunday Sport from 14:00 on RTÉ Radio 1 and RTÉ.ie (Worldwide). Television highlights on League Sunday from 19:30 on RTÉ Two and RTE.ie (Ireland only).
User contributions and/or comments do not, unless specifically stated, represent the views of RTÉ.ie or RT&Eacute.
Click here for Terms of use

RTÉ Sport sport headlines