Wednesday 26 March 2014 17.51
Alan Shatter said it was never his intention to cause any upset
Minister for Justice Alan Shatter has apologised in the Dáil to the garda whistleblowers, Maurice McCabe and John Wilson.
Mr Shatter was speaking at the opening of a debate on the penalty points controversy.
He said that it was not his intention to mislead the House when he said last year that the men had not co-operated with the O'Mahony Inquiry into the penalty points issue.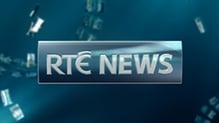 RELATED AUDIO & VIDEO
He said it was never his intention to cause any upset.
Acknowledging the important role of the whistleblowers, Mr Shatter said he hoped they took some satisfaction from the considerable changes that have been brought about.
Citing the most serious allegations made in relation to the fixed-charge processing system – serious fraud and corruption, perversion of the course of justice by gardaí, at least seven road fatalities resulting from the termination of fixed charge notices and the destruction and alteration of hundreds of official Garda Pulse records – Mr Shatter said that he had to point out that there has been as yet no finding to show that these allegations are correct.
Read Alan Shatter's full statement here
Responding to Mr Shatter's speech, Fianna Fáil justice spokesperson Niall Collins said the minister was brought "kicking and screaming" to apologise to the whistleblowers.
Mr Collins thanked the Garda Inspectorate for the clear and unambiguous report.
He said it has to be recalled that it was Mr Shatter who spearheaded the closure of 140 garda stations.
He said that when he was not long in office he had tried to close down the Smithwick Tribunal.
Mr Collins said there was no mention of former garda confidential recipient Oliver Connolly in the minister's statement this afternoon. 
He said that people would be wondering why it had taken Mr Shatter six months to be "dragged kicking and screaming" to apologise to the whistleblowers.
He said it was a last ditch effort by the minister to save his own skin.
Fianna Fáil TD Dara Calleary said that former garda commissioner Martin Callinan was forced to resign, saying: "When the Secretary General calls to you on a Monday evening it's not with a retirement card."
Fianna Fáil TD John McGuinness said Minister Shatter would not "be here today were it not for the fact that the minister had set out the culture that led us to this position".
He asked Mr Shatter whether he had ever met the two whistleblowers and raised the issue of a female whistleblower, who he said was pushed out of the force when she complained of sexual harassment and her case "is still there to be dealt with".
Deputy McGuinness also asked Mr Shatter if he would apologise to members of the Travelling Community whose records, including those of a 16-day old baby, are on the PULSE system because they went into a Garda Station and asked for passport applications to be signed.
"Human rights are being abused all over the place", he said.
Sinn Féin TD Padraig Mac Lochlainn said while it was good the whistleblowers had been vindicated, no-one believed Mr Shatter had made his apology voluntarily, but it was "about saving your political hide".
The party's deputy leader Mary Lou McDonald said Minister Shatter should do the decent thing and stand down.
She challenged the minister's assertion that it was never his intention to mislead the House, saying the House was misled in a calculated fashion.
She said people around the minister had "fallen like skittles". 
TOP STORIES

RTÉ News – News Headlines