Thursday 27 February 2014 16.30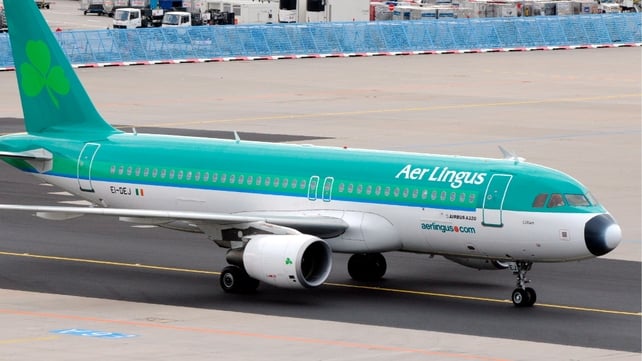 Unions are seeking increased contributions from management in both the DAA and Aer Lingus to preserve pension benefits for staff
Travel plans for air passengers face disruption next month after SIPTU served notice of industrial action at Aer Lingus, the Dublin Airport Authority and the Shannon Airport Authority. 
It follows the breakdown of talks aimed at resolving the long-running dispute over cuts in pension benefits at those companies. 
SIPTU says it will hold a four-hour stoppage at Dublin, Cork and Shannon airports on Friday 14 March between 5am and 9am just ahead of the busy St Patrick's weekend.
The union said it was serving notice because of the companies' refusal to engage in meaningful talks or to present reasonable  or fair proposals to address the pensions problem. 
They say they remain available for further talks. 
The union had previously indicated that industrial action could hit the busy St Patrick's Day period and the Cheltenham races.
It is understood that Aer Lingus today ruled out increasing its offer of a €110m lump sum to offset cuts in pension benefits due to the €780m deficit in the pension scheme.
A further €30m has been earmarked to shore up benefits for former employees who have not yet retired. 
A similar meeting with DAA management broke down yesterday, after the state airport company also ruled out increasing its contribution of around €50m. 
The trustees of the pension scheme recently outlined their proposals for addressing the deficit. 
They include cuts of 20% in benefits for those who have not yet retired, as well as reductions for retirees in line with recent legislation. 
It is understood that at today's meeting, Aer Lingus management insisted that the lump sums currently on the table would be sufficient to deliver the pension benefits outlined in a recent Labour Court recommendation aimed at resolving the dispute. 
The DAA outlined a similar position yesterday.
However, unions are seeking increased contributions from management in both the DAA and Aer Lingus to preserve pension benefits for staff.
Behind the scenes efforts are continuing to create a talks framework which could allow all parties involved to sit down together and address the complex issues.
TOP STORIES

RTÉ News – News Headlines