Wednesday 04 June 2014 11.26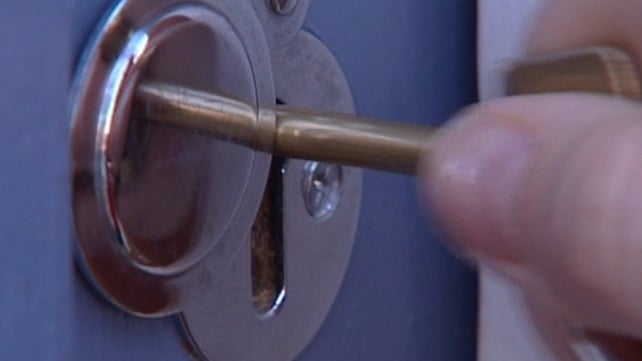 David Hall said the process is a real game changer for debtors
The Irish Mortgage Holders Organisation has described a new agreement between the organisation and a number of financial institutions on dealing with insolvency as a massive milestone.
The organisation's director David Hall said the deal was a real game changer is respect of how debtors have options in dealing with creditors.
It has been described as a "revolution" in the insolvency process.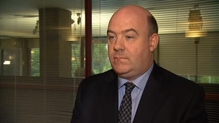 The deal could see thousands of people discharged from insolvency within three months.
Speaking on RTÉ's Morning Ireland, Mr Hall said that the IMHO had done a number of deals with a number of banks over the past 18 months in regards to dealing with primary mortgage debt.
He said: "We tried to deal with unsecured debt in an informal manner and we failed spectacularly.
"Therefore we teamed up in partnership with Grant Thornton to provide insolvency arrangements for our clients."
He said they had been negotiating with a number of the large lenders including AIB, EBS and KBC since February and March.
The insolvency arrangements in place are personal insolvency arrangements, which deal with unsecured and secured debt.
He said the act allows for a six-year plan but does not allow for any minimum. Therefore if the large creditor and the debtor agree it can be any length of time so agreed, he said.
"So we asked of a number of the lenders, if there was the possibility for a three-month personal insolvency arrangement – effectively a three -month bankruptcy.
"The response after a number of discussions was 'Yes'," he said.
Insolvency Service of Ireland Director Lorcan O'Connor has indicated that its rules in relation to being removed from the insolvency register at the end of the term will be six further weeks.
Questioned as to whether there was a catch, Mr Hall said: "No, this is exactly what it says on the tin.
"This is a revolution in the insolvency process. But the creditor has the veto so there needs to be willing creditors."
He said the deal would benefit the most vulnerable.
It was as good as hundreds of jobs announcements, with people released from their insolvency arrangement going back into society not looking over their shoulder at creditors, he added.
A Waterford-based personal insolvency practitioner has said he has helped three families exit personal insolvency arrangements in 90 days.
Mitchell O'Brien said two of the three cases have gone through the courts and one is pending completion.
Speaking on RTÉ's Today with Sean O'Rourke, he said that he is working on over 100 such fast-track deals, which are being processed at the moment.
Using the example of a person with a €300,000 mortgage on a property which is worth €150,000, Mr O'Brien said the person may be able to sustain payments on €200,000 of the debt.
He said the personal insolvency practitioner would seek to have the amount between the sustainable mortgage and the unsustainable, that is the difference between €300,000 and €200,000, written off.
TOP STORIES

RTÉ News – Business Headlines